7 Myths About VPNs and Reasons to Start Using Them
4 August 2021
Do you want to use the Internet for real, unrestricted, free, and as safe as possible? It's time for you to discover VPN. Many myths have formed around the VPN, which need to be dispelled.
VPN stands for Virtual Private Network. It's called a virtual network because you don't have to pull wires to make it work. It runs on top of an existing World Wide Web. The word "private" is more correctly understood as closed, that is, inaccessible to outsiders.
A VPN hides your identity and true location, protects the data you send and receive, makes useful sites, online stores and services closed to your country available, and allows you to use online offerings and low rates that are only available in other countries.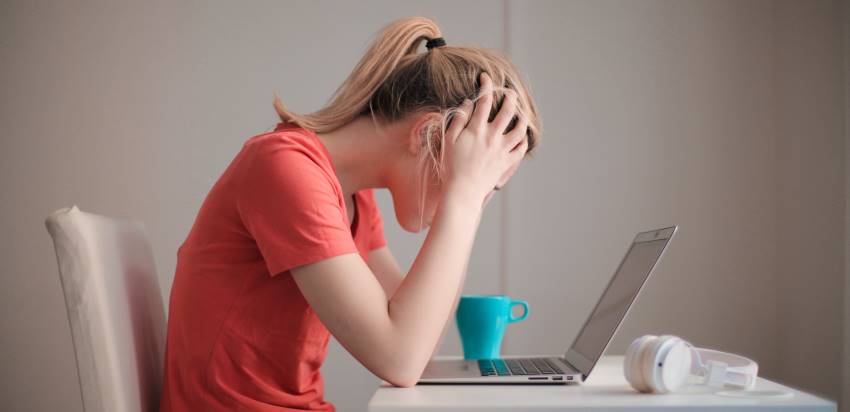 Myth 1: VPNs are for criminals, and I have nothing to hide
We don't live in houses of glass or walk down the street naked. If a person wants to leave something hidden from outsiders, it is not necessarily a bomb or other threat to the state and its citizens. Private life and space are called private not without a reason. Would you want your frank correspondence with your lover to become public? This applies to financial and information security in general.
VPN allows you to reliably protect all the data transmitted and received on the Internet, ensuring privacy, security of payment, business, and other information that could become a threat to you or others in the hands of intruders.
Myth 2: VPNs can put you in jail
The criminal codes of most countries do not have an article that punishes the use of a VPN. In the minds of many people, little-known things are often something illegal. However, using VPN, proxy, TOR and many other services are perfectly legal. Moreover, many critical systems, including government, banking, and large company networks, operate through virtual private networks. Anyone can use a VPN, no one is going to jail for it.
It's not the use of a VPN that's being prosecuted, it's the cyber crimes that people commit by using a virtual private network to hide their activities and cover their tracks. The very fact that criminals use VPNs is an excellent argument for the reliability and effectiveness of this technology.
Myth 3: The average person does not need a VPN
Of course, they do. Especially if you live in a not quite democratic state, which is prone to Internet censorship. In most cases, such blocking is leveled by the use of a VPN. If you start using a VPN, you will be able to:
access foreign sites and services that are supposed to be inaccessible for foreigners;
visit sites that are blocked in your country;
access sites in your country that are not available abroad;
not be afraid of being monitored for what you do on the Internet.
use more favorable price offers, relevant to other countries - for example, British residents can subscribe to Spotify not for £9.99, but for $9.99 by connecting to VPN servers in the US or only $2.20 by connecting to VPN servers in the Russia. Another exanmple - Skype rates for users in some countries are lower than for other. See comparison chart for popular online services pricing (credits to VPNpro)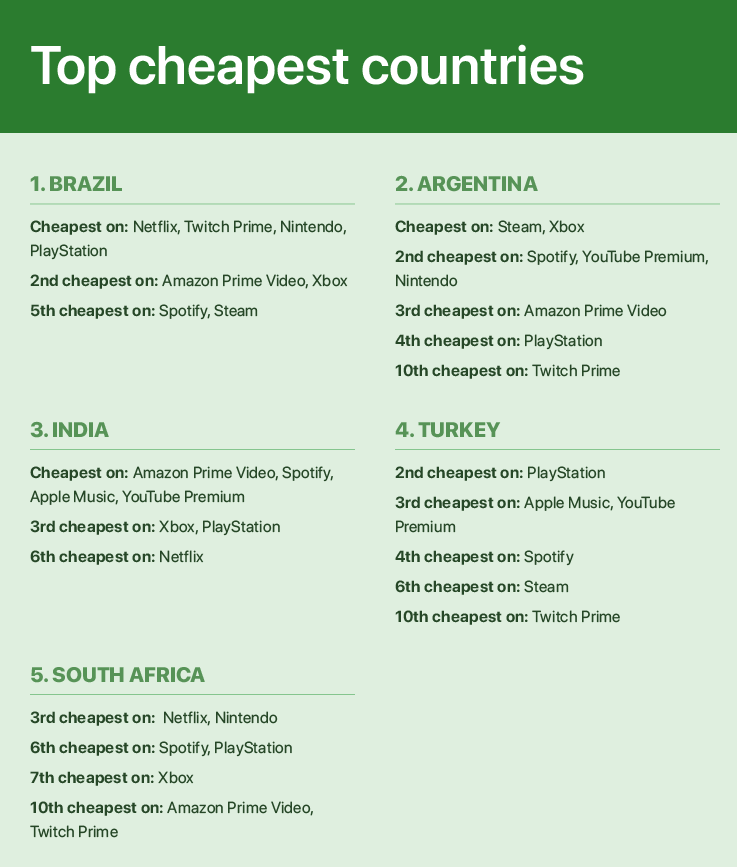 Myth 4: If they want, they will find me anyway
This is only partly true and only for VPNs that are in your country. If you really committed something serious, you will surely be wanted and found. If the VPN provider is in your country, it's easy to come to them and get the information you need, but it's different with foreign VPNs.
Foreign VPNs are subject to the laws of other countries and transfer user information only by the decision of a local court. Each provider has its own rules and procedures, and to understand how fiercely a particular VPN service protects the anonymity of its users, you need to dig into its history. If the company is very young, the risk certainly increases. If the VPN is several years old, you have to look at precedents.
Myth 5: All VPNs leak user data
Every business is created to make money. A VPN as a service is also a business that needs money for equipment, maintenance, and staff salaries. Where do you get the money to maintain the service? If the VPN is paid, it's understandable, but where do free VPNs get their funds from? Usually, services that don't take money from users are very reluctant to tell how they make money.
Remember the story of the Hola service. Free and very popular service was found to have sold user information to a third party. And this is not the only case. Often free services do not even hide the sharing of information with third parties, because free services blunt your vigilance. Users do not read the terms of service and do not ask questions.
Paid VPNs are not interested in selling data, because they value their users and reputation.
Myth 6: VPNs are expensive
VPN allows you to achieve an acceptable level of security at minimal cost, using the resources of the existing World Wide Web. Because of this, VPN as a service is extremely cheap and does not hurt your pocketbook at all. But if for some reason you're looking for a more expensive option, you'll find one.
Most VPNs cater to different audiences, so you can use almost any bank card and payment system to pay. For particularly secretive customers, there is often a completely anonymous payment through terminals and cryptocurrencies.
Myth 7: VPN is complicated and available only to computer scientists
As stated above, the modern VPN as a service is a business. To increase profits, businesses need more users. To get more users, the service needs to be as accessible and easy to understand as possible.
A modern VPN is elementary. If you can enter your login and password on a website, then you can set up a VPN on your computer, laptop, smartphone, and tablet. Moreover, to get acquainted with the technology you don't have to pay at all because many companies provide a free test period, during which you can test all (or at least most) of the VPN features and assess whether you are satisfied with everything.
Author Bio:
Taylor Brouwer is a professional content writer who works a content creator at custom writing service Writemypaperbro.com at the time. Taylor has writing experience in the fields of IT, SEO, and marketing, but he is always interested in discovering a new topic and becoming an expert in it.