Here's Why You Need VPN While Studying
10 July 2021
As you already  know, VPN is a simple tool that protects your online privacy by hiding your location and encrypting your traffic. There are many reasons to use this technology. You will protect your data from hackers, access any streaming content, buy plane tickets at the best price, and much more.
If you're going to try a VPN while studying, then you've come to the right place. The best VPNs are simple enough for everyone to use them, and it's worth it. Our guide will teach you everything a VPN beginner needs to know.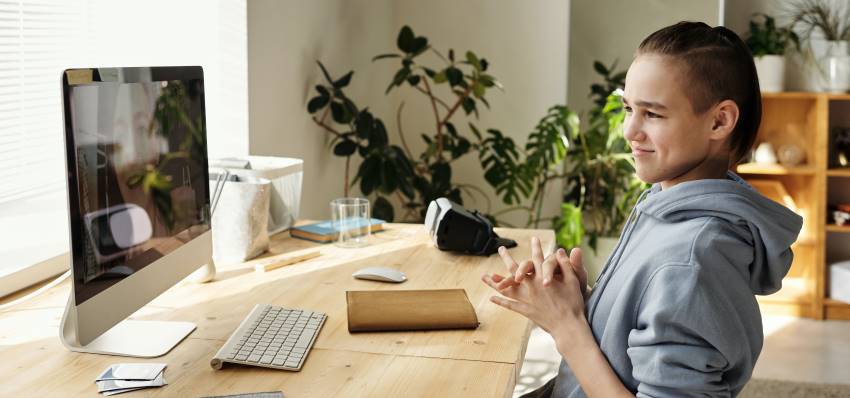 Do you need VPN while studying?
1. VPN encrypts all your data
When connecting to a VPN server, your internet traffic is encrypted. Data encryption prevents hackers from seeing your sensitive data that you enter on the services (for example, a login and password). This is crucial when using public Wi-Fi networks, as it is easier for cybercriminals to track your data. A VPN ensures that if someone suddenly succeeds in stealing your data, attackers will still not be able to read it.
2. VPN masks the student's IP address
This is important for several reasons. Firstly, your IP address can be used to identify your location, which poses a threat to your privacy if this information is correlated with other personal data.
To hide your real IP address, you have to mask it with a different address using a VPN. Once again: no one can see where you really are, and you can access any content you need for studying, regardless of your region of residence.
3. VPN hides your file sharing and torrenting
VPN encrypts traffic of your device which means that you are free to use file sharing without being tracked by your ISP or government agencis. Moreover, if you use a dedicated IP address with port forwading you can get better downloading speed for torrenting and file sharing
How does a VPN work?
From a user perspective, a VPN is incredibly simple technology. You just need to download and install the application on your device, select a server of your choice, and press the connect button. If you have chosen a quality VPN service, then you can be sure that after these steps all your online activity will be reliably protected.
What's happening when a VPN is working? In short: a VPN encrypts your traffic and then sends it through one of its servers located around the world. Thanks to encryption, your ISP cannot see what you are doing online. Since your traffic goes through another server, no one can see your IP address or your real location either. It is a great option because some universities are known for spying on students if they suspect students are researching topics they don't approve of.
Does VPN use violate the law?
The short answer is NO! VPNs are free to use in most countries. You have no reason to worry as long as you don't download copyrighted content or do anything illegal. However, there are exceptions, which include Russia, Iraq, Turkey, China, UAE, and Oman. Strict censorship laws in these countries prohibit the use of any VPN that is not approved by the state. If you use a VPN for studying in one of these countries, keep in mind that services that get permission are usually not trusted because they are subject to government laws.
Can a VPN be installed on any device?
The best VPN providers offer versions of apps for Windows, macOS, and all kinds of mobile devices, as well as extensions for different web browsers. Also, these services allow the user to connect several devices at the same time, and some even give up to 5-8 connections. This means you can install a VPN app on almost every gadget you own, from a laptop and iPad to a smart TV.
More and more students are realizing that VPN technology is essential for online security while studying. In addition to protecting your privacy, these apps will help you bypass various geoblocks set to censor or protect educational content.
Author Bio
Kim Brooks, a writer and expert for GetCodingHelp.com, providing advice and guidance to students on a wide range of topics related to programming. They get coding help from me and, in return, I get the opportunity to study various topics in programming even deeper. Also, I love writing how-to articles to help students in their studies.