Top 10 Cybersecurity Trends & Emerging Threats in 2023
25 May 2021
As we head deeper into 2023, the increasing frequency and sophistication of cyberattacks are keeping cybersecurity teams on their tiptoes. The recent Sunburst hack, the cyberattack against U.S. government agencies, seems to have taken the spotlight because of its high-profile targets and the sensitive nature of the data compromised. Determining the true impact of the attack and its future implications could take years.
Cyberattacks are becoming the weapon of choice for nation-states, businesses need to amplify their cybersecurity efforts to avoid getting caught in the crossfire.
Here are the top 10 cybersecurity trends and emergency threats that all security stakeholders must keep in mind to stay ahead of the ever-changing threat landscape: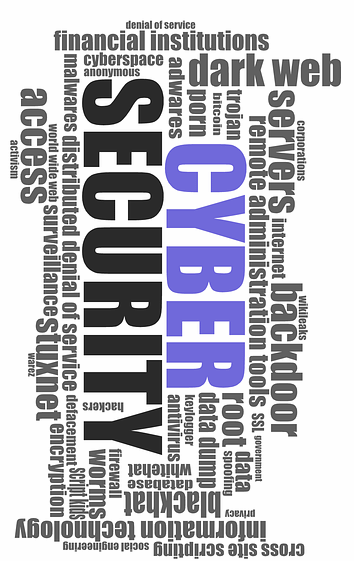 1. Supply Chain Risk Management
Attackers target a third-party vendor to make their way into systems of multiple organizations in a single, successful attack. Considering the growing prevalence and scope of supply chain attacks like the Equifax breach and, the more recent, Sunburst hack, organizations will be doing all in their power to minimize the chances of supply chain attacks this year.
If your IT ecosystem has a complex network of software and hardware vendors, you should invest in evaluations from IT audit and assurance professionals to understand the impact of potential supply chain attacks and acquire supply chain risk management services accordingly.
2. Security Vendor Consolidation
It may seem like the more security products you have, the more protected your assets will be. But Gartner has highlighted this growing trend of CISOs making conscious efforts to consolidate security vendors. Which makes sense, because the more products you have, the more likely it is to have misconfigurations and experience alert fatigue. To avoid this, you should be opting for comprehensive solutions to decrease the number of vendors and products that must be managed and configured. Despite the initial investment, it will be cheaper, more manageable in the longer run.
3. Ransomware Incident Response Planning
Cyber attack statistics indicate that ransomware is one of the top cybersecurity threats across industries in 2021. And backing up data is no longer enough. In the new wave of ransomware attacks, hackers often implement a technique called double extortion. They not only infiltrate a network to encrypt data, but they also exfiltrate the data to blackmail their victims into paying the ransom despite having data backups. This is why organizations should actively focus on creating a robust ransomware incident response to handle such attacks in a coordinated and calculated manner.
4. Securing the Remote Workforce
Remote working has become essential amidst the expanding Covid-19 waves. But experts have predicted that it will still be here once the virus abates. For business owners, it means investing in the right technologies, forming effective policies, and training employees for secure remote working.
For employees, it means making peace with VPNs that can protect them from malicious actors trying to steal sensitive information. VPNs create a secure, encrypted tunnel, safely connecting you to an internal network even when you're using public wi-fi. So if you were thinking VPNs were becoming outdated, know that they will likely remain widely popular in the coming years.
5. Zero Trust Network Access
Zero trust network access (ZTNA) is a security model based on the assumption that your network will be, or may already be, compromised. It limits the impact of a potential breach through continuous trust evaluation and disabling free lateral movement within the trusted corporate network. So even authorized users can only access the data and resources that they absolutely need to fulfill their job roles. In a worst-case scenario, an attacker may be able to compromise a single user or device but will be unable to move past that to other network entities and critical assets.
6. SASE Architecture
SASE framework brings together networking and network security in a single, cloud-based offering to simplify network infrastructure and enable remote working without compromising security or speed. It centralizes network capabilities and dynamically allocates resources and enforces security policies based on user identity and context. This year, we'll be witnessing a rise in the number of comprehensive SASE offerings as well as the widespread adoption of the SASE framework.
7. IAM Products
The prevalence of WFH models and distributed workforce has given way to a dynamic network boundary that needs an identity-based security perimeter. Identity and Access Management (IAM) products have been around for quite some time, but now, it's not only the user identities that organizations need to manage. They're equally worried about non-human entities like endpoint devices and applications that are interacting with each other.
With connected mobile devices and the proliferation of IoT, the sheer number of cryptographic keys and digital certificates is hard to keep a track of. So much so that a survey revealed that 71% of organizations have no idea how many active keys and certificates they have. So now IAM solutions are going beyond user identity to manage and protect machine identities as well.
8. Automated Patch Management
As crucial as patches are to ensure security, installing patches across different computing environments, collections of devices, and software is laborious and time-consuming, and manual patch management can leave a lot of room for misconfigurations and delayed or missed installations. Patch management software makes the job easier by automatically scanning for network endpoints that need patching. It allows IT admins to schedule patching across multiple devices and environments at different times, giving a lot of flexibility to minimize downtime.
9. Engaging an MSSP
Protecting your assets from relentless cybercriminals and negligent insiders can be a resource-intensive undertaking. Another problem is that most companies are trying to get cybersecurity experts on board due to the rising cybersecurity awareness. And that's just widening the existing cybersecurity skills gap. It's expected that there will be 3.5 million unfilled cybersecurity positions in 2021.
So naturally, here's another trend that's on the horizon for 2021: handing over security to security providers. By involving an MSSP, even small companies can have access to sophisticated tools, technologies, and cybersecurity security expertise at the fraction of the cost. Moreover, several companies can leverage a shared skill set, essentially bridging the skills gap.
10. Breach and Attack Simulation
This is another trend identified at Gartner Security & Risk Management Summit APAC, March 2021. BAS tools automate simulation of realistic attacks launched against network infrastructures and endpoints, revealing security gaps and loopholes that can be addressed by IT teams before they are leveraged by malicious hackers. Unlike human-led penetration testing, BAS tools continuously perform automated testing to provide insights into the organization's security posture at all times.
The list of emerging trends could go on and on, but these were some of the most prominent and promising ones.
Final Word
Earlier this year, unknown hackers remotely manipulated the level of lye in drinking water in a successful cyber attack on Oldsmar water-treatment facility in Florida. Interestingly, all computers used by the water plant employees shared the same password and were connected to the internet without as much as a legacy firewall for protection. While we discuss sophisticated attacks and their state-sponsored masterminds and try to keep up with the latest security trends, it's important never to lose sight of the basics.
Author Bio
Ashley Lukehart has been writing about the impact of technology and IT security on businesses. Her goal has always been to provide factual information and an experienced viewpoint so that business leaders are empowered to make the right IT decisions for their organizations. By offering both the upsides and downsides to every IT solution and consideration, expectations are managed and the transparency yields better results.