How VPN Can Be Useful for Recruiters
21 February 2023
VPN has been seen as software for protecting one's information and accessing restricted websites. However, many people do not know that VPN can be useful for more. Virtual Private Network (VPN) protects people's information by masking their IP address. It is an encrypted server that can protect your data by circumventing your personal ISP instead of sending your internet connection to the server.
VPN is beneficial for many people, and recruiters are not left behind. With the popularization of remote jobs, recruiting online has become a norm, and employers have been looking to recruit all around the globe. In fact, it has been determined that job boards are posted on the internet for people who want to find a job.
Let's see how VPN can be useful for recruiters.
How Can VPN Be Useful For Recruiters?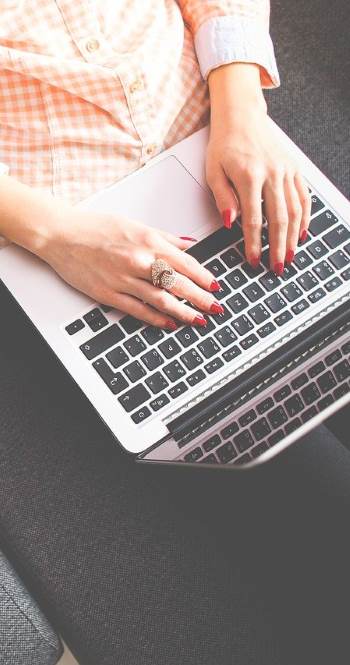 VPNs are usually recommended for businesses, security agencies, and gamers. However, who doesn't need their data safe? Besides, with the influx of remote jobs and online recruiting, employers need to reach farther, breaking geographical barriers and making VPN a necessity for them to go wider.
1. Guaranteed Data Privacy and Security
One of the primary reasons people use VPNs is security. As a recruiter, you will most likely be connected to your workplace's VPN, which is also accessible to others. This may put the data you are inputting at risk. Also, you will likely have to connect to the public coffee shop's Wi-Fi or the library's internet. While this is cheap, it puts your data at risk.
Meanwhile, VPN can hide your browsing history, account passwords, and more from people that may want to use them for nefarious intent. Also, your favorite websites and apps likely have cookies. This is because they have a way to collect your data and other information to use for other purposes. While this may not be completely meant for harm, they are not always data you want to share. Also, some personnel sells the data they get to government agencies. And every company definitely wants to keep their businesses private.
2. Access to Content Across Board
A major advantage of online recruiting and remote jobs is getting workers from different places, irrespective of geographical constraints. However, the internet restricts the posting making some locations available in other locations. However, with VPN in play, your location is masked, which makes it easy to post and allows people from all over to see the post. This, thereby, broadens the range of your recruitment.
3. Adaptable to Many Devices
Another reason to use a VPN is that it is accessible on many devices. Whether you are using your laptop computer, desktop computer, MacBook, android phone, tablet, or any other device, you are good to go with a VPN. While each VPN may differ slightly from another, you will always get one that works well for any device you own. You will also get a VPN that can work across many devices.
4. Access Control
Using a VPN means that you can decide who you show what. Being able to mask your IP and hide your data from prying eyes, you can choose what is available to the public or a third party while using the internet.
5. Access to Many Content
Some contents are usually geo-locked to prevent people from some locations from accessing them. However, with VPN, your IP address is encrypted, and your location is unknown. This will, therefore, allow you to access contents you weren't able to access earlier.
Conclusion
VPN is a valuable tool that has helped individuals and organizations get free of internet trailings and bugs, making them browse safely. However, it has not been discussed much concerning using it for recruiting. This article has, therefore, discussed why VPN is essential to recruiters.