How to Find More Freelance Work Using a VPN
17 December 2020
Without a surprise, the freelance industry keeps growing and rightly so. People, being fed of the regular 9 to 5 jobs understand how overwhelming these jobs can be. Freelancing, on the other hand, values your skills and also pays you beyond the predetermined salary rate common in labor markets.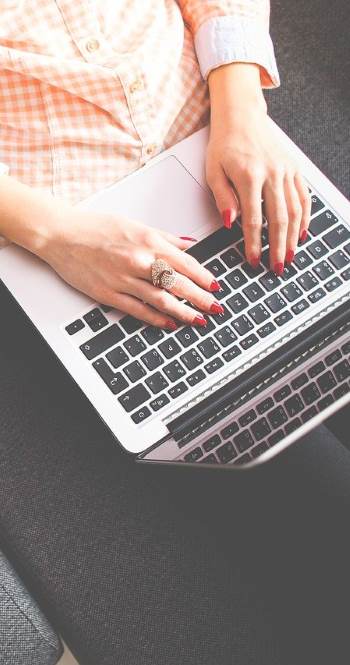 With the industry growing, you can find almost every type of job opportunity online. For instance, if you are a law graduate and are looking for opportunities to join, you can find plenty opportunities and avenues online.
Among the benefits of earning without the need of doing a regular job, freelancing comes with the opportunity to work with flexibility. You are your own boss. It is up to you how you manage your tasks and time. Usually, you do not report your timings as you normally do in a 9 to 5 job (where there are high chances of having salary deductions if you do not complete your daily or weekly hours). Opting for the freelance lifestyle comes with multiple benefits, but of course, nothing is perfect.
You are likely to face this barrier in the freelance industry when you are unable to access freelancing websites.
Yes, this is the reality as well.
Numerous freelancing legal brief writing services spread all over the world have country of origin restrictions due to multiple reasons. This then limits the opportunities for freelancers, as they are unable to access websites from their countries.
The solution of the problem for freelancer is a using a VPN.
VPN is a necessary tool for freelancer
Each time you surf on the internet, you are giving away a lot of your information while you receive some as well. When you use a VPN while working at home, it gives you secure access to browsing through multiple websites, even those which are IP-restricted or are banned in your country.
Once you are connected to a VPN, the connection is made through the VPN server, which is responsible for changing the IP address in a way that shows that you are currently accessing the internet from somewhere other than your own country. A VPN allows you to choose the country yourself. For instance, if you are living in India, through a VPN you can show that you are currently in the US. Also, VPN also encrypts the data and ensures that your online activities do not go into the hands of wrong people. Look at the whole list of things you can do with a VPN.
What Qualities to Look in a VPN?
Now that you know you need a VPN, let's quickly talk about the features you need to pay attention to when choosing a VPN for your freelancing needs.
Encryption
Any reliable VPN service will offer your airtight, solid encryption. In layman terms, this means that the browsing going and coming from your server is to be coded and only you can see it. OpenVPN, L2TP and IPSec are some of the encryption protocols you need to see in the VPN you choose. Trust.Zone supports all listed protocols above.
Fast and Smooth Connectivity
A common problem that arises when you opt for a VPN is that it hampers your internet bandwidth. A good VPN will not let you lose your connection (automatically disconnecting is a thing) and will give you the regular internet speed. Use a Kill-Switch or Autotconnect feature always!
Zero Log Policy
Beware of the free VPN when working from home. Free VPNs have a lot of hidden dangers. Do not risk giving your data out to an unreliable service. A VPN with a no-log policy ensures that your data will not be misused and giving out to any third-party.
Using a secure, reliable VPN which you can trust for your freelance job hunting ensures that you can access websites without any barriers. This private network makes your job hunt and accessing a lot easier.