Why do college students need to use a VPN
16 November 2021
VPN may have been viewed as a luxury a few years ago but that tag has been dropped. Virtual Private Network is now a necessity for students. It will protect your details when looking for materials online or searching for help with homework.
You activate VPN before you can begin browsing. It allows you to access the internet privately. It will also alert you whenever suspicious activities are about to happen through your laptop.
VPN conceals your face when you are entering the internet.
Why do you need VPN while in college? Here are a few valuable insights.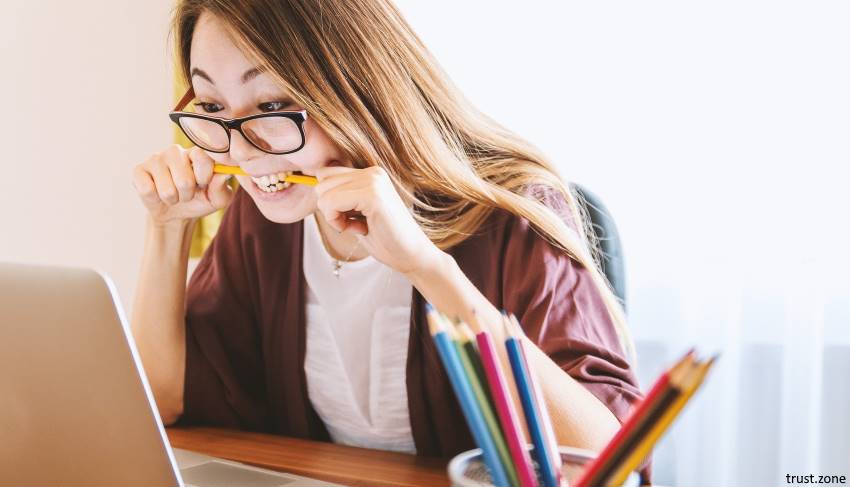 Avoid restrictions
VPN allows you to avoid restrictions associated with internet access. The restrictions most come from the university in its effort to provide free Wi-Fi. By design, the Wi-Fi or internet access coming from the university is meant to access academic materials. It means that some of the websites or content will be blocked. VPN gives you free access because your IP address will be concealed.
Internet restrictions limit how much you can use the internet. While internet access is provided by the university to aid in your studies, you need to access other materials beyond what the university considers to be 'valuable'. For instance, you may need YouTube videos to help you understand a concept that was not clear in class. It is only through a VPN that you can use the free Wi-Fi provided by the university.
The Internet is expensive yet it is an excellent resource when you need to relax. You can watch movies or stream programs from your laptop. However, campus internet might not allow you to access these websites or entertainment platforms. You need a VPN to conceal your privacy and access these valuable socialization and entertainment resources online.
Improve your privacy
In the age of data mining and hacking, your privacy is paramount. Apps and software are using your browsing history to condition results. By monitoring the websites you visit, these platforms send ads targeting your activity on the internet. VPN is your best protection against such an invasion.
VPN will conceal your identity whenever you are on the internet. The websites using cookies and apps installed on your computer cannot link different searches to the same person. As a result, you will be browsing the internet incognito.
Privacy helps you to download all the files you need, whether for private or academic use. Even the restrictions that come with campus internet will not hinder you from accessing certain websites. It means freedom to access any of the materials you need for academic or private use.
VPN works by adding a security layer between you and network providers. It encrypts all the searches you make to the internet. The files you download and upload will remain private. If you are ordering a paper online, VPN ensures that no one can track the engagement.
Improve your security
There is no doubt that internet service providers place a premium on the security of their networks. Universities are especially sensitive because they are dealing with highly sensitive academic ideas. However, the responsibility for security still lies in your court. Take extra measures to protect your privacy using VPN.
Internet providers steal data from laptops and other gadgets connected to their systems. You will never notice the breach because you are busy enjoying free internet. However, the networks expose you to targeted ads based on your online searches. This will result in biased decision-making. If you want to remain objective in your internet engagements, it is time to embrace VPN.
VPN gives you full control over who can access your data and the cookies that your gadget can collect. Personal data like passwords, emails, and credit card details will remain private. Whether you are using a private network or public Wi-Fi, you are sure that your data will not be compromised.
VPN also protects you from external attacks. It is an added layer of security in a world where cyber-attacks are increasing by the day. Since the attacks are usually targeted, the viruses used will not get to your laptop or device because they cannot recognize it. It is the safest mode to use the internet.
Protect your digital footprints
Your security on the internet depends on how well you can conceal your footprints. Cyber-attacks are very specific. They begin by profiling victims then attacking at the most vulnerable point. The best protection is to conceal your tracks. Use VPN to hide your IP address from would-be attackers. As long as they cannot reach you, you can safely use the internet.
A good VPN requires a fast internet connection. It should have the best encryption capability like Trust.zone VPN and should not come with the registration requirement. Choose a VPN that supports different operating systems and does not come with bandwidth limitations. VPN is a safe capsule when using the internet.
Author Bio
Anna is an educational freelance writer. She specializes in homework help but also endeavors to help students to enjoy the best college experience. She provides valuable tips from experts from bestessayhelp but also shares real-life experiences of students in colleges to give you a better idea.