The Pros And Cons Of Using VPN For Online Banking
22 May 2023
Gone are the days when it was a must to wait in long queues before you could access your money. The process was time-consuming, which could affect your overall productivity. But, technological advancement has revolutionized how people access banking services. Today, depositing or withdrawing funds and applying for a loan from the comfort of your home is possible through online banking.
You can access your online banking account through a desktop browser, corporate card solution, or an app on your smartphone. However, online banking can expose you to several risks if you're not careful. Thus, it's crucial to identify ways you can use to keep your online account safe and protect your finances. One such step is using a virtual private network (VPN).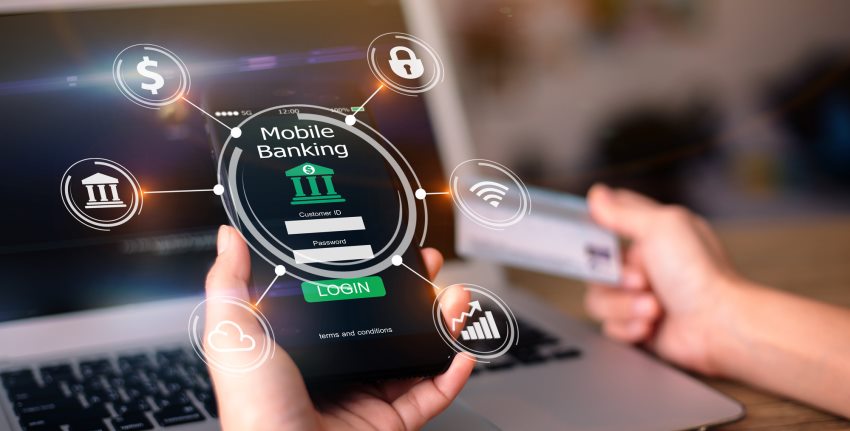 What is a VPN used for?
VPN is a security system that helps protect your personal information and activities on an online platform. The tool lets you connect to a distant and encrypted server, hiding your IP address and traffic while using online services. Connecting to a VPN will ensure you maintain anonymity. Thus, hackers cannot trace and access your online activities and your personal information.
How To Use A VPN For Online Banking?
The first step to securing your data is to find a credible VPN service. Today, there are many vendors you can choose from. Therefore, analyze customer experience, pricing models, and regulatory requirements of each to guarantee you get the ideal provider for your needs.
Once you have chosen the exemplary VPN service, follow the onboarding instructions to activate the security tool. This means you'll connect your browser or mobile application to a distant server to protect your location and data.
The VPN will change your IP address and encrypt the data that travels back and forth to your bank's site. Thus, when you make an online transaction, a cyber attacker can only see your new address and encoded information, protecting your credentials.

In simple words, when using a VPN, the bank or anyone receiving your data won't know where that data originally came from. This helps improve your security when surfing the web and making online banking transactions. While most banks boast a robust security architecture, adding an extra layer to safeguard your online banking account won't hurt.
When To Use A VPN For Online Banking?
There are critical scenarios in which VPN will enhance your safety when using an online banking service. These include the following:
- When Using Public Wi-Fi
You may connect to public Wi-Fi when traveling or taking coffee at a local cafe. However, this move can be risky, especially when the network has no password. Hackers can use this vulnerability to compromise your device. Others may create an impostor network, let's say, free airport Wi-Fi. Although it might look like airport Wi-Fi, it's a fake network a hacker can use to infiltrate your device.
When using public network services, A VPN will go a long way in enhancing your safety. It'll decipher your online activities, making it hard for hackers to brute force their way into your online banking profile.
- When Travelling
Most banks track customers' IP addresses to know their actual location. This helps to prevent banking activities from abroad, which can be used to fund illegal activities. Although this is generally a good move, it could create problems when traveling, making it hard to access the funds. However, a VPN allows you to connect to a server in your home country, guaranteeing you access to your money anytime and from anywhere.
What Are The Pros Of Using A VPN For Online Banking?
Here are the benefits of connecting to a VPN server when conducting an online transaction:
1. Improve Privacy Protection
Although online banking has made it easier to access money, it has also exposed you to ever-growing threats such as invasion of privacy. Any attack may lock you out of the online account. Also, you may lose your hard-earned money to hackers out there. However, a VPN will mask your IP address and encrypt your online activities. Hence, it'll bar internet service providers (ISPs) or cyber attackers from tracking your banking behaviors and actions, ensuring data integrity. Thus, you can efficiently conduct banking transactions while maintaining anonymity.
2. Access From Anywhere
As mentioned above, some banks may limit banking transactions within the country's boundaries. Hence, the convenience of accessing your money remotely might be challenging if you travel outside the country. This may result in an unpleasant experience while you're supposed to be unwinding and relaxing. Others may require you to report when leaving the country, which can be time-consuming.
Using A VPN allows you to access your money from anywhere. For instance, if you're in a foreign city, you can easily connect to a distant server in your hometown, allowing you to withdraw or deposit your money without raising suspicion.
3. Protection When Using Online Banking Apps
Today, you can use banking apps on your phone to access your money. However, it's essential to know that most online banking apps aren't protected and can be easily manipulated. For this reason, you have to protect your online banking apps by using a VPN.
It'll encrypt your online activities, making it hard for attackers to access your personal information. But ensure you choose the right plan that covers all your mobile devices, including laptops, smartphones, and tablets.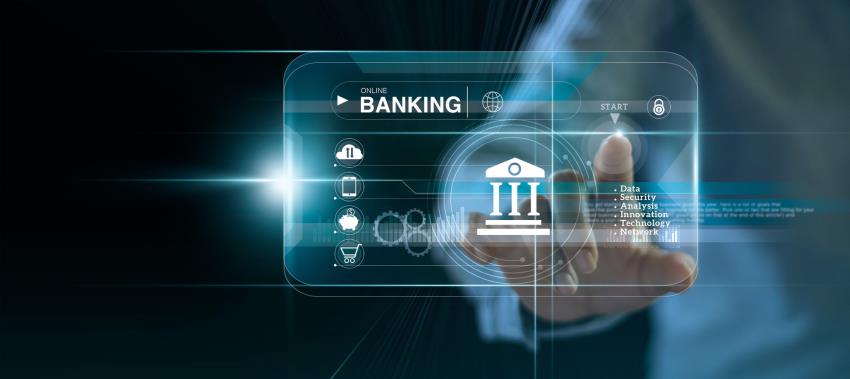 What Are The Cons Of Using VPN For Online Banking?
Despite its benefits, using VPNs for online banking also has several disadvantages. They include:
Additional Costs
Although you can use many free VPNs to maintain anonymity, they might need to be more effective when it comes to online banking. For this reason, you'll have to pay for a VPN subscription to ensure you enjoy the full benefits of this security tool.
This may increase your monthly spending. However, it's imperative to research extensively to ensure you get a functional VPN at a pocket-friendly price, giving you the value of your money.
Up to 10% Slower Connection Speeds
When you connect to this security tool, your traffic will be rerouted through a server from a remote location. This process could slower the connection speeds. Also, the data has to pass through an extra layer of encryption, leading to latency.
However, the degree of latency will depend on several factors. They include server load, connection quality, distance to the server, and more.
However, if you are using WireGuard protocol with your VPN provider - you are able to avoid 10% loss and sometimes get even a higher speed.
Bottom Line
As discussed above, advancements have transformed the banking sector. However, online banking has exposed you to ever-growing threats. For this reason, it might be imperative to use a VPN when using online banking services. But ensure you understand the advantages and disadvantages of this security tool before subscribing.