Banking and Cyber Threat: How to Protect Your Bank Account Online
16 January 2022
Today, a lot of banks' financial operations are executed through different means of technology. The account holders can send money, do the transactions, and pay through their cards digitally to buy online products, etc. In all of these circumstances, the internet is the crucial facilitator that allows carrying out all the financial operations including new methods such as web3 and decentralized finance.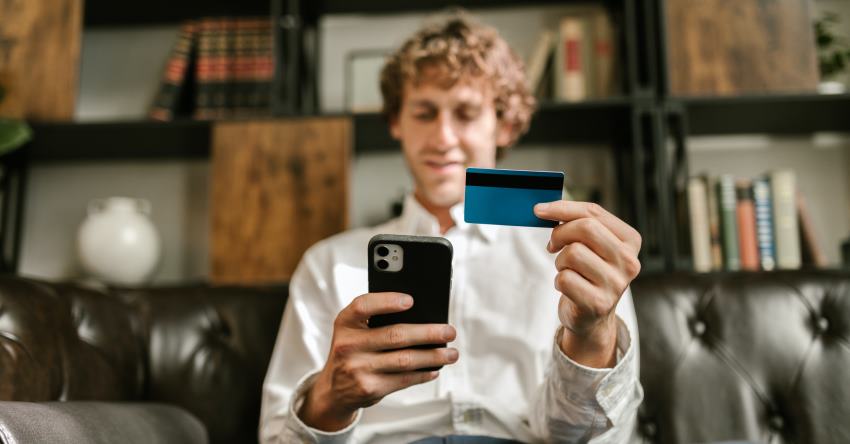 Top 4 Cyber threats for Online Banking
The hackers are active on the internet to steal the personal content of users to achieve their malicious goals. Banking is one of the highly targeted areas, where account numbers are hacked to steal money. Some of the common cyber threats attached to banking are:
1. Malware
Malware refers to different malicious software specially designed code created by cyber attackers to get unauthorized access to a network and thus information that lies on the network. Cyber attackers can use malware to get access to the bank details of a user and can use the credentials to make unauthorized accession to the account and do transactions. In sum, the malware provides access to the criminal to a network and steal information.
2. Ransomware
Ransomware is a variant of malware that encrypts the data of the victim. The cybercriminal demands a ransom to recover the data and provide the decryption key. The ransomware works mainly through phishing. Phishing is a cybercrime in which the victim is contacted through an email, message, or phone call, imitating a legitimate source. The victims are then enticed to share their personal details, through which the ransomware transmits into their computers.
3. Unencrypted data
The unencrypted data is on the radar of cybercriminals. The encrypted information is hard to steal; even if it does, the hackers cannot immediately use it. It is the prime duty of financial institutions to encrypt the bulk of financial data to save it from the sight of cyber attackers. The best way to encrypt your data is using a VPN service like Trust.Zone. With a VPN service your connection is encrypted and hidden from prying eyes. Hackers, Government or your Internet Service Provider can not track your online bank activity.
4. Spoofing
Spoofing is quite a new cyber threat. The cyber attackers imitate a credible bank website. When users input their credentials, their information is hacked immediately. Therefore, it is essential to be mindful when logging into bank websites. However, at times it becomes so difficult to distinguish an actual webpage from its imitation because the spoofing technique allows creating the exact same URL of the original bank website. It also goes with any other website where you may put your banking credentials to pay for a product or service. For example, if you are looking for some services to avail of, you must check out the websites for their legitimacy. Instead of proceeding with your online payment process on any website that comes your way, you must be sure that it is the original website you are putting your credentials on. To make your payments more secure, you can use a crypto heatmap and keep track of your digital finances
Top 5 solutions to protect bank account
1. Set strong password on phone and computer
It is more than just essential to set a strong password on the phone and computer through which you access your bank account. You also need to keep a strong password for the login account you create with the bank. Avoid keeping predictable and straightforward passwords such as your name, date of birth, child's name, or phone number etc. Make it as complex as you can, and keep updating it after regular intervals.
2. Use a trustworthy VPN service
VPN service protects your Internet connection, it makes your online activity invisible for hackers and snoopers.  You can make your protection stronger if you use a VPN service with a static dedicated IP address.
Your are able to disallow any connection to your bank account for users with other IP addresses except your personal static IP address. In this case hackers can not access your bank data even if they steal your credentials.
3. Check out your account regularly
It is very significant to keep a check on the account all the time because you can immediately sense if it has been accessed by someone else. Remember your balance and keep track of the statement so that you are aware of when and how much you made the transaction etc.
4. Sign up for the notifications
Getting a notification for every transaction or recharge you make with the account is highly essential to know what is going on with your account. If some transactions have been made from your account, and it is not you or someone you have authorized to do, you can immediately take the step to block your account and recover it. If, in case you do not get notified at the time, the cyber attacker must have caused indemnifiable damage to your bank account.
5. Never share your pin
Never, ever share your pin number of the credit card with anyone. You may receive emails, calls, or messages that may want to trick you into sharing your personal information, such as a pin number, but avoid making such a mistake. Never send your pin through a message or phone call, even you are giving it to an authorized person.
Bottom Line
While the internet has made it easier to handle financial operations at your fingertips, cyber theft is one major striking concern. There are many cyber threats to banking, such as malware, ransomware, spoofing, etc. However, they can be protected from threats by avoiding sharing information and encrypting data with robust security.
Author Bio:
Casey Harward is a technical writer and editor with experience in research-based content. She also has an MFA in Creative Writing from the University of Lancaster, UK. Casey specializes as a professional editor and writer at Research Prospect, which is famous for dissertation writing services in UK. She loves reading articles, blogs, magazines, newspapers and books in her free time.