5 Ways to Protect Data When Hit By a Ransomware
29 July 2021
Have you ever wondered what course of action you would choose if your data were to be attacked by ransomware? Let's be realistic; though this worst fear of yours has fortunately not manifested yet, you cannot entirely dismiss the possibility of a ransomware attack for a multitude of reasons. Here are 5 important ways to protect your data when hit by ransomware.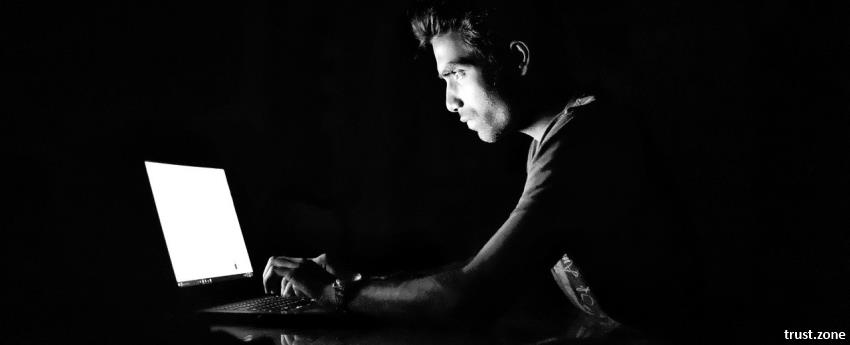 Why Have A Ransomware Mitigation Plan?
Why do you need to have a solid contingency plan to tackle a ransomware breach? What makes ransomware one of the most feared cybersecurity threats?
A ransomware is one of the most common cybersecurity threats organizations face. It is a kind of malware that uses encryption to lock you out of your system and demand ransom for the release of your data. It can spontaneously spread across networks, attack file servers and databases, and bring the functions of your organization to a stand-still.
There are two basic types of ransomware:
Locker Ransomware - affects your basic computer functions

Crypto Ransomware - encrypts your files individually
Perhaps the most notorious feature of this malicious software is the alert that victims see on their screens. The message often demands a ransom usually in untraceable forms like bitcoins. According to Business Insider, the largest ransomware settlement this year was made by an insurance company that paid their hackers $40 million.
How Does Ransomware Paralyze Your System?
A malware with several variants, ransomware is mostly distributed through email campaigns or targeted cyberattacks. It depends on an attack vector to set up its presence on the endpoint. Once that is accomplished, the ransomware stays in your device until the payment of ransom.
Ransomware employs asymmetric encryption to break into your system. That is, the attacker creates a unique pair of bespoke public-private keys for the victim. The private key is provided to the victim only after the ransom is obtained. Without this key, it is impossible to decrypt the hostage files.
How to Protect Your Data When Hit By a Ransomware?
Ransomware attacks are omnipresent; no industry is exempted from the malice caused by this cyberthreat. However, education, healthcare, and tech make some of the easy targets. The public sector is also threatened frequently, creating fatal challenges in the process. This is why every organization needs to have a solid ransomware risk management plan.
Follow these critical steps to protect your data when attacked by a ransomware :
1. Isolate Your Device
It is easy to salvage a single device that gets attacked by a ransomware. But, you do not want the malware to damage all the devices in your organization. This is why it is crucial to isolate the affected device from the rest of your organizational infrastructure. To safeguard your networks, share drives, and other devices, disconnect the affected device from the internet and your enterprise network.
2. Stop the Malware from Spreading
A ransomware spreads spontaneously. Even if you disconnect the affected device from your network, it does not guarantee that the infection has been stopped. To make sure that you have limited its scope, check for suspicious behavior in all devices, both on and off-premise. Disconnect devices that exhibit such behavior. Additionally, you can also turn off the wireless connectivity.
3. Analyze the Damages Incurred
Determine the magnitude of damage caused by the filshing or malware attack. Check for files with strange extensions and names. Create a list of affected systems that includes cloud storage, network storage devices, smartphones, laptops, and so on.
4. Identify Patient Zero
It is important to locate the source of infection or patient zero. On some occasions, there can be more than one patient zero. A ransomware enters a network mostly through emails and attachments that need some form of end-user action. Have a thorough look at the properties of such files and try to identify their owner. Most certainly, the owner is the entry point.
5. Identify and Report the Ransomware
It is very important to identify which strain of ransomware has infected your system. There are several web applications that can help you identify the malware type. Upon identifying the ransomware, report it to authorities. Law and enforcement can assist you with finding your stolen data and recovering the same.
6. Restore Your Systems
Employ an antimalware solution to clean up your infected devices. Use software sources and backups to restore your infected device. Check whether all the data has been restored. Get back to running your business.
5 Ways To Prevent A Ransomware Attack
Prevention is better than cure. A ransomware breach is not an easy inconvenience. The impact of such attacks can be catastrophic for your business. Though recovery is possible, it is wiser to reinforce your cybersecurity by doing your best to prevent the attack.
Here are 5 ways to prevent a ransomware attack:
1. Do Not Disclose Personal Information
If you receive a suspicious request on your device asking for personal information via call, text, or email, do not reply. Cybercriminals tend to collect the intelligence they need beforehand. Make sure you only respond to legitimate calls, emails, and texts.
2. Do Not Use Unfamiliar Download Sources
Download software and media files only from legitimate sources. There are several ways to check the legitimacy of a web page. For instance, you can check the legitimacy of the source based on whether they use 'HTTP or 'HTTP; HTTPS protocol has more security advantages than HTTP. For applications, trust Google Play Store and Apple App Store.
3. Employ VPN Services on Public Wi-Fi Networks
Public Wi-Fi puts your data at risk. threaten the security of your da Use public Wi-Fi networks wisely. Your device tends to be more vulnerable to ransomware breaches on such networks. One effective way to tackle this is by using VPN services. But refrain from making highly sensitive transactions using public Wi-Fi networks.
4. Do Not Open Suspicious Mail Links or Attachments
A ransomware can land on your device via email attachments. Pay attention to the sender's name, email ID, and the attached file. If the attachment is suspicious, do not open it.
5. Do Not Open Unsafe Links
Do not try to open the links on unknown websites or spam messages and mails. Any of these links could turn out to be malicious. Upon opening, a download will be initiated, paving the way for the malware to enter your system.
Why Should You Never Pay the Ransom?
You might think that it is easy to evade troubles by paying the ransom. With the security of several files and databases at stake, you could be tempted to give in to your attacker's tantrums. But there are a host of reasons as to why the ransom should never be meted out to the perpetrators.
One, you would be financially assisting a criminal activity. Two, the attackers are never on your side; their criminal instincts certainly do not come from a place of benevolence. Even if you end up paying the ransom, you may never get your decryption key. Or worse, you could receive further demands for ransom as they now know that you are willing to pay.
Vulnerability Check: Some Points to Note
Ransomware variants are evolving to counter the security measures provided by preventive technologies. One of the critical things to do now is to keep the vulnerability of your system in check. Here are some important points to note:
Use only state-of-the-art devices. Old devices lack new-age security features.
Discard outdated software. Make sure you only rely on the latest versions.
Always have backup plans.
Make sure your cybersecurity plan is effective and that there are no compromises.
There is only so much that the law can do to contain these criminal activities. But with caution and awareness, anybody can put up a brave fight against ransomware breaches. Follow the tips mentioned above to secure your organization and its valuable assets.