Нow to Protect Your e-Wallets Using VPN +3 Bonus Tips
8 July 2021
The cryptocurrency craze started in 2009 with the launch of Bitcoin. Although not all financiers were so optimistic, many ordinary citizens were able to make a significant fortune with such a project. This is because the principle of blockchain has proven to be reliable, and the price of each coin has skyrocketed. Such factors influenced the interest in cryptocurrency from government organizations, investors, and financial groups. But many people today are not completely sure about the security of such a payment tool.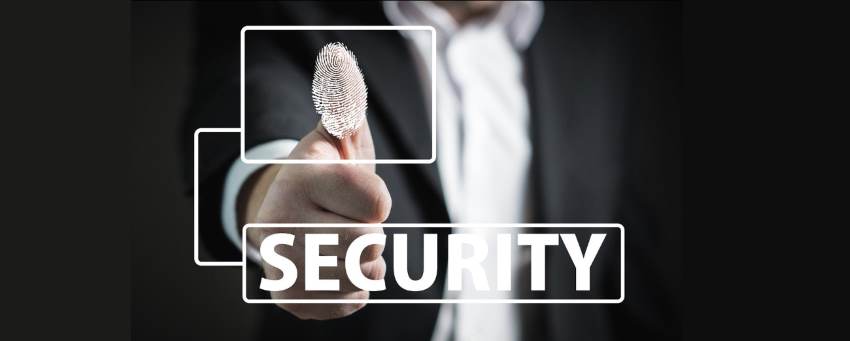 Blockchain Implementation Prospects
There are over 1000 cryptocurrencies available on the Internet today. Many experts are confident that digital currency will be integrated into mass payment services in the coming decades. This is because people are increasingly preferring methods that are not governed by the traditional banking system. We're talking about opening e-wallets, using online platforms, and more. This is the best way to make bulk payments instantly. So, the adoption of cryptocurrencies is a promising prospect.
Did you know that by 2025, about half of all financial transactions will be done through mobile devices? This means that digital wallet usage will more than double. Such data is confirmed by analytics and financial statements. The worldwide apportioning of digital payment methods is growing, adding more than 13.5% of new users per year. The driving force behind this growth is the convenience of digital wallets and the policies pursued by governments around the world to create an environment for cashless payments.
The fact that no government organization controls or regulates the flow and processing of payments does not mean that e-wallet owners are not at risk in terms of security. Such payment tools are very specific that hardly anyone would deny. The main difference is precisely in the principles of making payments. It's not possible to track or cancel any transaction after the coins have been sent from the user's account.
Types of Сryptocurrency Fraud
Many people do not dare to open e-wallet, because they are not sure about the security of payments. Such fears are not unreasonable. It's possible for hackers to charge small amounts from some users. But these are not the only problems for people who open accounts on different platforms. If you want to keep your payments secure, please note the following:
Double
The new scam is possible due to the specificity of the blockchain. Some users send one coin for multiple wallets. All such payments may appear to be legitimate. But all done transactions except the first will be invalidated that causes frustration for e-wallet owners. As a result, hackers can deceive several users at once, from whose accounts funds will be debited.
Cryptojacking
Such fraud occurs when the device is hacked and mining software is installed. If people have not antivirus software, they will not even notice such an intrusion. The hackers use the processor of the device that they have access to mining cryptocurrencies. Such methods are becoming common malware, so people need to be extra careful when downloading and installing programs.
ICO fraud
This scam mostly happens to startups. Some of them are legal, while others are in disguise. So, before investing in ICO projects, it is worth learning more about the owners of the resource and figures out the prospects. People should only trust reputable brands, otherwise, disappointment is inevitable.
Digital wallets are available as an account that you access through your browser, or as an app that you download and install on your device. Such specificity of making payments is often associated with certain risks for a PC or device that does not have anti-virus software installed. In both cases, people are gaining access to the Internet, so there is a risk that someone with a certain level of technical expertise will rob them. In addition, ill-wishers can make devices technically unavailable due to mining.
How VPN Improves Security
A trustworthy VPN will help increase security every time people pay with cryptocurrency services. Such a simple add-on that installs in a browser is familiar to thousands of people and they can use it not only to keep their trading safe but also bypass website blocking. 
With VPN users can hide their IP address so that hackers, government officials, and other detractors cannot track the trade. This is perhaps the main thing that people who choose blockchain-based technologies would like to get.  VPN helps encrypting the data transmitted over the network, making it difficult to intercept. If the miners want to keep their wallets safe, they should definitely install the VPN software. It's recommended to use VPN than Proxy because VPN protects the whole traffic on your PC while Proxy just redirecting traffic through another IP address.
With the development of digital technology, it is becoming increasingly difficult to secure e-wallets where people store their own funds. If miners follow simple but not always obvious rules, they prevent disappointment. VPN is a key tool with which people can activate protection in just 2-3 clicks. But you should also consider other ways to protect your coins.
Moreover, some VPN providers offer a up to 10% discount for any cryptopayments
Additional Ways to Protect e-Wallets
Crypto coins are increasingly involved in global trading. This tool is chosen not only by ordinary citizens who want to buy goods via the Internet but also by traders, investors, and other people. When using e-wallets, people need to take precautions. We are talking about the following:
1. Use a strong password. It must be different for each wallet.
Use strong password and do not share e-wallet passwords and nicknames with anyone, even your close relative. Very often, after hacking crypto wallets, people cannot even identify the ill-wisher.
2. Do not send funds over public Wi-Fi unless you are using a VPN.
Don't work with crypto while using public Wi-Fi. Hackers can create fake Wi-Fi public network to steal your money. It is best to do this without leaving your home. You should be straightforward even if you have a little money in your account. After all, if we are talking about bitcoin, then the value of the coin can grow significantly and people will get rich in one moment.
3. It's always worth using two-factor authentication.
Such a method helps to keep your wallets secure. Be careful not to enter your billing phone with which your bank account is verified. Use a security key for any accounts. It only way to prevent ill-wishers from stealing e-wallets.
Final Words
When you use your digital wallets, it is extremely important to take the necessary steps to defend against attacks. If you do not understand how to do this, there is a high risk of being robbed. Our experts advise you not to be reckless and protect your wallets in all possible ways, including using a VPN.
Author Bio
Kyle Enciso is a financial analyst who analyzes the financial market without error. She works for ICOholder company. Ruby believes that the best work is done quickly and accurately.