Pay with Crypto - get 10% OFF for Trust.Zone VPN
20 May 2020
Need a discount for Trust.Zone VPN?
It's easy.
Just choose Bitcoin or any other  cryptocurrency  (Verge, Cloackcoin, Emercoin and etc) payment method here and get 10% OFF.
Why Crypto? Bitcoin is the most anonymous and safe payment method. No personal details needed! Lastname, firstname, credit card details are NOT NEEDED! It's the limited time offer - ends Jan 23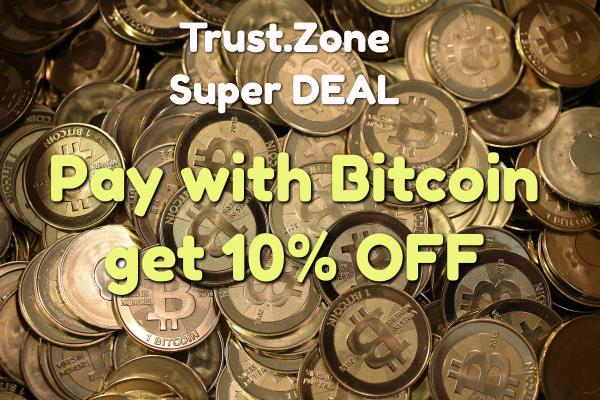 You can try unlimited features of Trust.Zone VPN totally for free. Trust.Zone VPN provides users with 3 days VPN usage for FREE.
Paid subscription starts from $2.88/mo only. If you pay with Bitcoin or other crypto - it's just $2.59/mo. With a paid VPN subscription, you are able to up to 5 devices at same the time..