How to Boost Security of Your Mac While on Remote Work
14 September 2022
MacOS has some of the best privacy and security features for keeping you safe while working remotely. However, your data and privacy are vulnerable to attacks if you don't effectively leverage the built-in security settings. If you're working remotely and sharing crucial information, optimizing your MacOS security settings is a critical task.
You can choose safer security settings, watch out for phishing attacks, or even get free antivirus for Mac to make it even more efficient. Here are the simple key tips that'll go a long way to making your Mac more secure.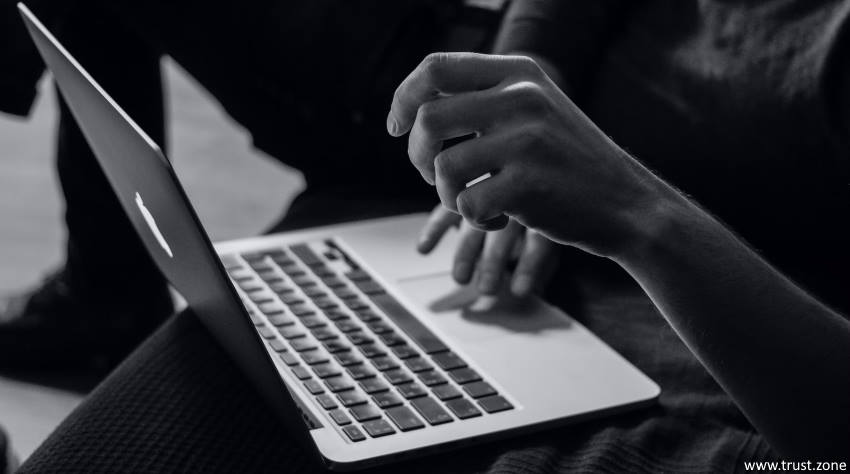 1. Consider a Regular Software Update
Keeping your macOS and programs updated is possibly the easiest way to secure your Mac from malware and cyber threats. Most hackers only target outdated  MacOS software because of the vulnerabilities and the lack of required security protocols. The good thing is that Mac allows regular weekly checks for available updates.
To check if there is a new macOS update available, follow these steps:
Click the Apple icon in the upper-right corner of your screen.
Choose About This Mac.
Press Software Update.
If the new system update is available, you will see a Restart Now button, press it to install the update.
Proceed with the installation instructions.
This will fix most vulnerabilities that hackers ride on.
2. Consider Using a VPN
Using a VPN is also a great way to boost your Mac security by encrypting data and making it impossible to connect your actions online to your personal data.. A Virtual Private Network (VPN) makes you untraceable, allowing you to access corporate applications and data securely.
VPNs disguise your original IP address and replace it with an IP address in an entirely different location. No one will knowingly hack into your Mac by finding your exact working location.
The network will also allow you to access content for a geographically restricted area without anyone on the web noticing.
3. Install a Firewall
Unlike VPNs that only restrict access to a few things for your security, a full-fledged firewall provides a more comprehensive solution. MacOS comes with an easy-to-use firewall that can prevent potentially harmful incoming connections from other computers.
However, there's also a cloud-based firewall to help your Mac filter traffic from multiple sources, including the internet or virtual networks. A good cloud-based Firewall can also distinguish between a bot and human traffic to prevent bot attacks.
MacOS firewall feature only shields you from suspicious network connections. Remember that a macOS firewall will only defend you from inbound web traffic. So, you still have to maintain a safe and secure online browsing culture to avoid potential cyber threats.
Here are the steps to turn on the MacOS Firewall:
Go to the System Preferences
Click on Security & Privacy
Click on the lock icon
Enter the password for your Mac's administrator, and choose a Firewall tab on the upper menu
Press Turn on Firewall
4. Secure your Wi-Fi Network
Your Wi-Fi security is paramount, regardless of whether you've secured your Mac with VPN or other privacy tools. It improves the overall security of your home office and keeps away any potential threats of hacking your devices.
A secure Wi-Fi password is a good place to start. You can easily change this via the router settings accessible for the IP address written on the router. Type the IP address in the web browser and sign in to make all the necessary password changes.
Remember to change the router's default password as it's the common vulnerability hackers use to infiltrate your home Wi-Fi and network security. Any hacker could easily access your devices and web traffic through the compromised router password.
5. Delete Passwords and Temporary Files Regularly
Besides your Wi-Fi security, you can also secure your Mac by protecting your web browsing data. This involves deleting passwords, temporary internet files, clearing purgeable space on Mac, or any crucial information about the files you've accessed using various macOS applications. This denies a trail for the would-be hackers, thereby helping with your Mac security.
Final Thoughts
Working remotely on your Mac can expose you to numerous cyber security risks if you don't take the proper measures. Of course, your Mac is efficient enough to help you complete tasks in time, but implementing the above tips to secure your Mac should help ensure a peaceful work environment.