How Apple Changed the World of Technology
7 April 2022
Apple is perhaps the main reference in the tech industry thanks to its excellent corporate infrastructure, which produces electronic devices en masse. However, the success of this tech company goes beyond what we currently see. Apple's expansion results from many years of developments that have disrupted daily life with technology as a global lifestyle. If you're a tech lover, read this article to determine why Apple dominates the industry.
According to Statista, Apple's net income worldwide from Q1 2005 to Q1 2022 has grown from $300 million to $34.6 billion. This is a stunning increase of $34.3 billion over the last 17 years. As technology is an enormous source of money, Apple has known how to monetize every innovation launched in the market successfully.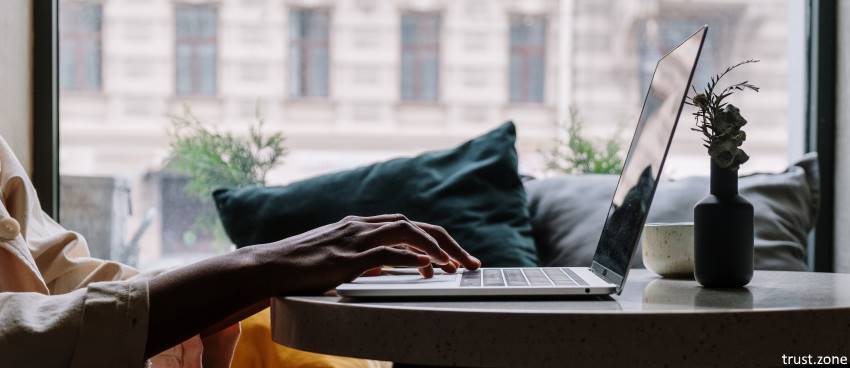 Apple's Innovations that Have Shaped the Way We Interact with Technology
Due to its wide scope and high demand, Apple is now the richest tech company in the world with a total value of $3 trillion. Why did this tech giant get up to that point? Let's figure it out.
Internet in Everyone's Pocket
It just seemed an impossible and unbelievable thing when Steve Jobs, Apple's founder, showed the world "a revolutionary mobile phone," a "widescreen iPod with touch controls", and a "breakthrough Internet communications device", according to his unforgettable words. People started to know what having an easy-to-handle Internet connection feels like with the iPhone. This was just the beginning of a true story of business success.
We all have seen mobile voice usage, which has remained steady growth and exploding mobile internet traffic, boosted by iOS and Android apps, photos, and especially video over the years. The iPhone came into the market to create a disruptive user experience with Internet, data, and multimedia platforms.
The Transformation of Photography from a Hobby to a Part of Everyday Life
Apple began to understand a decade ago that people wanted to change their common usage of photos for just a few remarkable moments towards a new way to see life. With the rise of the iPhone and other Apple smartphones, along with their attendant photo-editing apps, we started to see cameras in everybody's pockets.
This innovation made everybody become prolific photographers. The simultaneous rise of social media platforms was complemented by high-quality camera lenses that take real-life pictures to convert them into a digital piece of life on our smartphones.
The iPhone App Store Changed the Way Software Was Created and Distributed
People don't see and consume content from apps today the same way they used to do a few years ago. Nowadays, digital solutions on apps are automated and easy to process, thanks to the constant updates applied by Apple. To have a wider landscape, check this figure out. Apple launched its App Store in 2008, after about a year after the iPhone's launch, with almost 500 apps. There are 2.1 million on the App Store and 3.4 million on its Android competitor Google Play, according to app measurement company App Annie and Statista.
Apple Apps Changed Even How People Work
The present and the future of work have a potential evolution with the influence of Apple's tech developments. Apple created what started to be on-demand work, which began with the first internet boom in the late 1990s. With the advent of smartphones with GPS chips, especially the iPhone, on-demand marketplace apps like Uber came into the market to revolutionize the world economy with digitally accessible services.
How Apple Focuses on Privacy and Cyber Security
Cyber Security is a non-negotiable priority for Apple, which has applied outstanding privacy and security enhancements to its devices and operating systems. The use of Virtual Private Networks (VPNs) with Apple devices has skyrocketed over the few years. According to a report, the VPN market size reached $30 billion dollars in 2022.
VPN on iOS devices allow users to encrypt the internet traffic to prevent external breaches from compromising their privacy. It also allows users to access regionally restricted content through VPN servers that act as a proxy to bypass different regulations. VPN service providers like TrustZone equip users with easy-to-use tools to kickstart their data privacy journey.
Malware protection of  and email shielding are  also the target of this tech company. Apple offers a Hide My Email service, allowing users to keep their email addresses private by sending unique, random email addresses that forward an email to a personal inbox. Therefore, you can protect personal information in your inviolable database. This service is built directly into iCloud, the Safari browser, and Mail functions.
Conclusion
Apple has become a big player in the tech industry due to its capability to detect all market needs and convert them into realities for daily-life solutions. The way Apple sees the world is through a technological lens. This is why that company has the most sold cellphone in history: the iPhone.
You can learn more about VPNs and data protection through data science bootcamps - short training programs that deliver efficient job knowledge about data science.