How to Keep Your Notes Private on iPhone 13
8 October 2021
Ideas can emerge in unexpected locations. They can be captured using the Notes app on the Apple iPhone. Furthermore, by synchronizing your phone with a laptop or PC, one may create a wonderful text as a result.
The app's concern is that data may be gathered, kept, and even shared with third parties without your knowledge. It is a major issue for those who create new equipment, works on scientific inventions, etc., because such data might be stolen. So, how can this be avoided?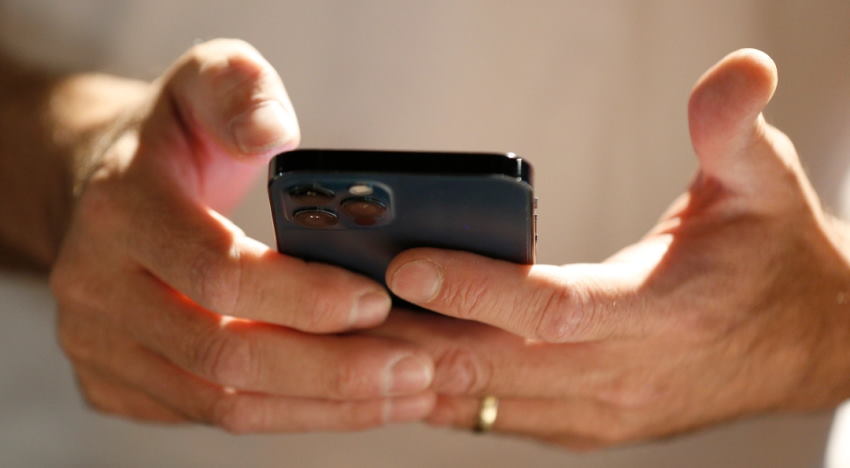 Can Notes On iPhone Be Private?
Notes allow you to draw, make checklists, record reminders, store medical information, scan and sign papers, attach files (e.g., photographs, videos), and web links. When it comes to privacy, any sensitive information on your smart device can be locked.
To lock/unlock notes, you can use:
Face ID;
Touch ID;
Password.
Did you know that many websites, online services and even your Internet Service Provider store and sell various data about you and your iPhone 13?
To avoid this, use a VPN for iPhone 13 to make your browsing private and anonymous. VPN can secure your internet connection, protect your privacy on iPhone 13 and prevent anyone from tracking your notes.
How To Lock Your Notes On iPhone: A Step-by-Step Guide
There are two ways to set up a password for a note:
Go to Settings in the Notes menu.
Select the "Password" field and enter letters and/or numbers. Make sure to include a clue (in case if you forget a password). It is worth noting that Touch ID (on compatible devices) can be used to bypass the password entry process.
Done.
The second way includes generating a password directly in Notes:
Open Notes.
Click on the note you want to lock.
Click the square icon with the up arrow in the top right corner.
Click "Lock Note" in the "Share" menu.
Enter the note password two times. Also, make sure to specify a clue for the case if you forget the password. Switch off "Use Touch ID"
Done.
How To Unlock The Note On iPhone
If you wish to unlock a certain note, follow these steps:
Unlock the necessary note using the password or Touch ID.
Open the "Share" menu. Click on "Unlock Note"
The password for the notes will be deactivated, and the Locked label will be removed from the note list entry.
Things To Consider When Locking A Note
To protect the notes, one should use a separate password, which is different from the lock password and the Apple ID password. As a result, you will have to learn three different passwords.
You can use a fingerprint to unlock the necessary note.
If you decide to change or reset the password, it will affect only the recent notes. The notes that were made months/years ago will be still locked/unlocked by an old password.
Notes in the iCloud are synchronized with other devices connected to the same Apple ID, including Macs. To access them, however, you will need to enter a password.
Locked notes appear on devices running iOS 9.3 and OS X 10.11.4 or later. The locked notes will not be displayed on devices running earlier OS versions.
To lock the notes on iPhone, iPad, and Mac, you can use different passwords. The more passwords you create, though, the more probable it is that some of them will be forgotten over time. If you are going to use many passwords, it will be also a good idea to write them down in a notebook.
You can only unlock the note using the password you used to lock it. Apple will not be able to assist you in restoring access to locked notes if you forget your password.
The reset password in "Notes" does not remove or alter the password of previously closed notes. Enter the previous password, then delete it, and enter a new one to update the password on the note. To avoid any problems with passwords in the future, it is advisable that you write down a password in your notebook for freshly generated notes.
Conclusion
As you can see, protecting sensitive information is easy. Although locking the needed note just takes a few minutes, it might save you a lot of time, nerves, and reputation if your data is stolen or the device is lost.
Author's Bio
Frank Hamilton has been working as an editor at essay writing company reviews. He is a professional writing expert in such topics as blogging, digital marketing and self-education. He also loves traveling and speaks Spanish, French, German and English.