User experience: How I use VPN Trust.Zone in everyday life
24 March 2020
From today, we begin to publish in-depth reviews of Trust.Zone VPN service from our regular users. Want to leave your review, positive/negative feedback or suggestions? Contact us right now
The online environment is full of challenges that we often try to overcome using software solutions that enable us to access web content even if there are content-restrictions and legal issues that prevent us from doing so. For some people, VPNs are just some sort of special weapon that they activate on special occasions. For me, Trust.zone VPN is a regular gateway to the online world.
Why use a VPN on a daily basis you might ask?
The right to preserve my privacy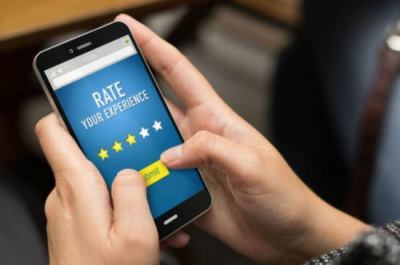 We've all accepted Google's terms of use once we signed up for a user account, which pretty much forces us to share our online engagement, geo-location, and search history.
Although most of the services we use provide better results using our shared information, I don't feel comfortable knowing that a large corporation is tracking my every move and shares that info with business users interested in scaling their reach or revenue.
I used to share my computer once and that's the main reason why I even started using a VPN daily. The beginning of my troubles started when I first realized that Google is bombarding me with ads related to my online engagement and I decided to keep my footprint as stealthy as I could. Now, I get a new IP address every time I log in and keep my activities private.
Tracking your downloads by your ISP
Your Internet Service Provider (ISP) has the right to track your online traffic and there's a risk of you being detected while downloading any piece of content. Some ISPs won't even allow you to access a p2p, torrent or other restricted websites if you're using the IP address they provided you with.
Now as I already said, my Trust.zone VPN is always on, however, some friends of mine use VPN only while downloading files. Although I've heard that some people complain about reduced download speed that makes the entire download process too long, I enjoy the full extent of my broadband connection. All I can say is that I'm satisfied because, for now, it appears that neither my ISP nor the government is aware of my online activity.
Overcoming content restrictions
Netflix is a corporation with a global market share, so you'd probably expect it to be available wherever you may go. The truth is quite different, and I found that out the first time I went abroad for a vacation. I went to Greece one summer and I brought along my laptop for some late-night streaming just to get me to sleep easier. However, I was unable to stream anything because Netflix denied access to my account from abroad. Luckily, I used my VPN and set it to use an American IP address and things went smoothly from that moment on.
Here at home, I choose foreign VPN address to enjoy sports betting, since It's not allowed to bet online and I'm not very fond of paying fines or going to jail just because I had some fun and make a few bucks along the way. However, it appears that sports betting is restricted in a series of countries worldwide which is why I had to do some research before choosing the best option.
Why Trust.zone VPN out of all others
I don't like to complicate things, which is one of the main reasons why I decided for Trust.zone VPN. They cover a range of devices and operating systems which means I'm not forced to use a MAC or PC just to use a VPN service. Furthermore, there's no internet speed limitation which can be annoying especially if the fast load time is of the essence. In the end, there's their Kill Switch feature that stops both inbound and outbound traffic in case the VPN connection drops for any reason.
I feel that we should have a choice in which personal information we wish to share and keep those we want private safe from the analytical gaze of our ISP and other services. Therefore, if you're thinking about going full cover 24/7 my advice to you is to feel free and join the bandwagon.
Author Bio:
Robert Everett is a freelance content writer currently engaged with Edubirdie writing services and a series of online publishers. His work is based on deep research and extensive personal experience in digital marketing, academic, and essay writing. As a writer, Robert aims to deliver practical value to his readers through authentic and deeply researched content.
---
About Trust.Zone review
From today, we begin to publish in-depth reviews of Trust.Zone VPN service from our regular users. We will be happy to publish your feedback on our service. Don't hesitate to send your comments, feedback (negative or positive) or suggestions to impove Trust.Zone VPN service. We are working to improve the quality of our service every day.
Feel free to send your feedback, TrustZone review or suggestions - contact us. We will publish your honest Trust.Zone VPN review in 48 hours