Russia bans Facebook: How to unblock Facebook in Russia with a VPN
2 March 2021
The Government of Russia has blocked access to Facebook in Russia. WhatsApp can be the next step – experts say.
According to Roskomnadzor, Russia's tech and communications regulator, Facebook has restricted accounts of several Russian media on Facebook. In response to this fact Russian regulator said that Facebook violated the rights and freedoms.
"In accordance with the decision of the General Prosecutor's Office, starting from Feb. 25, partial access restrictions are being imposed by Roskomnadzor on the Facebook social network," the regulator, Roskomnadzor, said in a statement.
This was a reason to block Facebook in Russia immediately.
It's good to know that Trust.Zone VPN is a great way to unblock Facebook, Whatsapp and other Meta services in Russia
How to unblock Facebook in Russia with TrustZone VPN?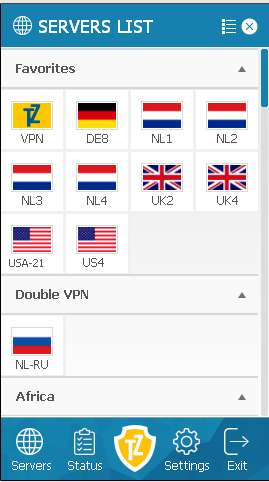 VPN is a great easy-to-use tool to unblock any website on the web, overcome censorship, h protect your data and privacy. VPN hides your real IP address in Russia with IP address from another country. It allows to bypass restrictions and get access to Facebook, WhatsApp or other restricted website on the web.
Trust.Zone is one of the best ways to access restricted content and webstes in Russia like Facebook, WhatsApp, Twitter and etc. It is already successfully used by 200,000+ customers from Russia.
Just download official software of TrustZone for your device, install in within a few seconds and run.
Switch to the "Servers" screen, and try connecting any server under the Favorites section (except VPN or vpn.trust.zone) located at the very top of the list.  See at the image.
If your Favorites list contains only vpn.trust.zone or there is no Favorites section at all, please contact support.
Now open your browser and load Facebook or start chatting with WhatsApp on desktop or mobile.
Faced with a connectivity issues?
Unfortunately, Russia's regulator tries to block VPN servers from time to time. We recommend you switching among our VPN servers to find the best working VPN server for you.
If you are still unable to connect - please read our FAQ or contact support, they will help with the right server for you.