Are You A Photographer? 5 Reasons You Should Use A VPN
12 September 2022
Are you thinking of professionally pursuing your interest in photography? Then having a well-created portfolio and a website is a must. As a photographer, an online site has many advantages, e.g., it provides you with an online platform to sell your services, display your techniques, build a brand, and stand out in a competitive market. In order to save time and concentrate on your site promotion, most photographers use photo editing services or hire freelancers from UpWork.
People put too much effort into creating a unique style, technique, and ideal content, yet they ignore the matter of their website's security. And if you are one of those who do so, then you are killing your success and harming your career. Malware and hacker invasions are often fateful and damage your prestige as an artist. Do not worry, VPN's are here to ensure that you never get robbed by online robbers. Below we have listed some of the explanations for why you should use a VPN for photography and the purpose of a VPN.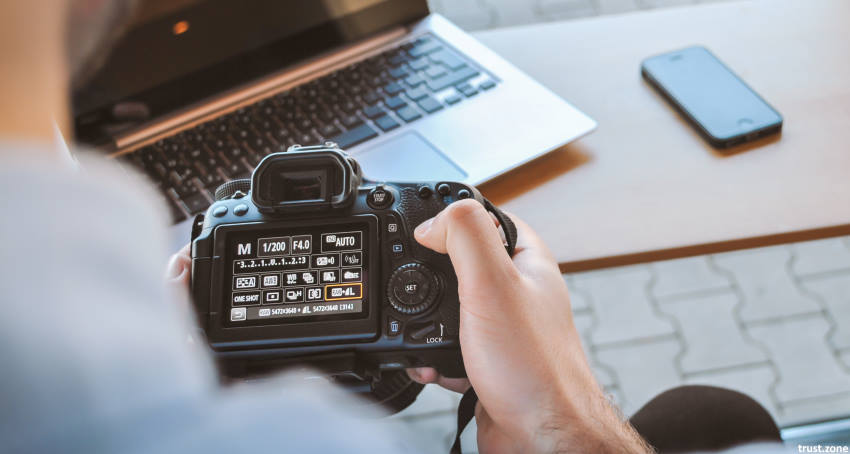 5 Reasons to Use a VPN for Photographer Site
Are you confused and don't know what things to do with a VPN, or are you still finding reasons to use a VPN? Just throw that stress away and read our below explanations to save yourself from the attack of cyber robbers.
Business Protection
If you use your photography websites without a VPN, you are on the verge of getting robbed. Product selling websites must be very attentive to the tight security of their business because of online transactions and details. The main purpose of using a VPN for your website is to secure your transaction, as it will encrypt the traffic between the search engine and your site server. As a result, it will keep your website safe from third-party attacks.
Protect Your Data
Many photographers don't have any slight idea that their content and personal information linked to their site is at threat. That's why no third party can access your data on insecure networks. And a VPN provides encrypted traffic between the Virtual private network server and your operating device. In short, it mimics your private connection. So far, this is the best use of a VPN.
Protect Your Customers
Remember, a client getting robbed on your website because of poor security is a serious concern. It can destroy your year-made reputation and ruin your business. That's why being the website admin; you must use private networks to protect your customer's data and save them from theft.
Better Offers
Nowadays, companies and online businesses are only focussing on local geographical areas. So, if your niche is related to traveling, you should use VPN to make yourself visible in other areas. Otherwise, you will miss hundreds of offers because you are not from that place.
VPNs Help Prevent Censorship
As a photographer, you must get exposure to improve your skill and ensure recognition among clients. But it can not happen if you live in a country that doesn't allow the content you are making. Then a VPN might help you to get that content access by changing the server.
After you ensure the safety of your resource, you can publish edited images and photos and make an attractive portfolio. Make sure you consider all the recommendations for the creation of a successful website.
How to choose the Best VPN For Photography?
Trustzone VPN is strongly recommended in the marketing and photography industry. It provides services in multiple languages. All your data will get encrypted by TrustZone. No one can trace you, track you and keep a note about your internet activity, including your service internet provider.
TrustZone VPN provides the following features:
Easy to understand display and interface, including multiple languages.
One hundred seventy servers available in almost 100 areas make a combined zone.
Unlimited bandwidth  and usage.
Offshore jurisdiction, outside 14-Eyes Country list, Warrant Canary and 100% Anonymity.
It can get used on different platforms (iOS, Windows, Linux, Android) and browsers.
Advantages of Using TrustZone for Photography
Protect against DNS leaks.
It doesn't use extra tools like trackers, chatbots, platforms, or third-party tools.
100+ Geo zones around the globe.
It has the latest and most secure encryption, including RSA-2048 and AES-256 encryption plus more.
It has a special quick-kill switch. It will immediately stop all the traffics, in case your internet gets cut.
Most photographers become so busy in the artistic and growth part of the business that they neglect security. However, focusing on the smaller details such as website security can secure their success.