4 Ways To Protect Your Business Against Hackers
14 January 2023
Businesses that don't have cybersecurity measures can be vulnerable to cyberattacks like malware. Unfortunately, this could result in the loss of sensitive data. And it may be devastating for small businesses that lack IT departments to monitor and prevent these attacks from happening.
So, to reduce your risk of losing valuable data, it's essential to invest in cybersecurity measures that will keep your organization safe from cyber threats. Doing so can reduce the chances of downtime affecting your operations. Furthermore, you can sustain the trust of your customers, employees, and stakeholders in your brand.
Here's a four-item guide on protecting your company against hackers.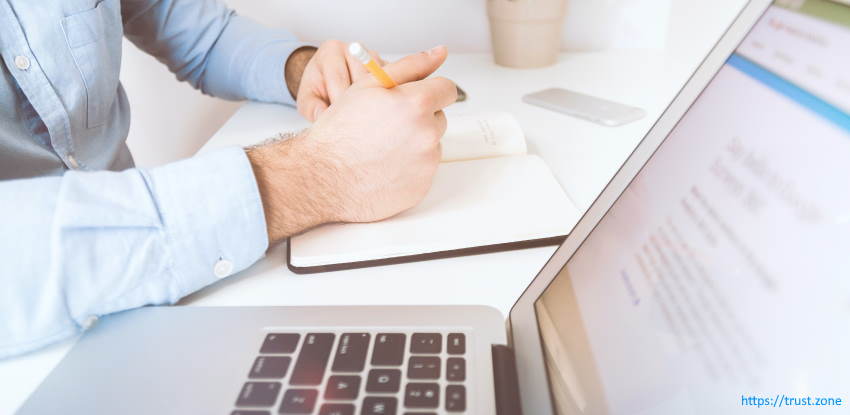 1. Develop A Cybersecurity Awareness Program
The first step in protecting your business is educating employees about the risks of phishing attacks, ransomware, and other online threats. You can incorporate this plan through an internal training program that teaches employees about the latest tactics used by hackers and how to spot them.
As you partner with a reliable IT support company, you can enable your workers to be proactive in protecting company data, reducing the risk of becoming a victim of cybercrimes.
Here are three practices for creating a comprehensive cybersecurity awareness program:
Educate About The Dangers Of Social Engineering Attacks: Social engineering is designed to trick users into divulging sensitive information by posing as someone else or impersonating another company or organization. Hackers have used this attack to gain access to confidential data through email phishing scams or phone calls that appear to be coming from someone inside your company. The best action for your business is to educate every staff member about the various attack methods. You can make posters to educate your employees about different social engineering attacks and their dangerous outcomes. This could help them recognize the threat if and when they encounter it in real life or online.
Encourage Employees To Report Suspicious Activity: This activity includes unsecured Wi-Fi connections to strange emails sent by unknown parties. Nevertheless, let workers know that reporting these incidents won't get them into trouble so that you can protect your company from potential threats.
Create Strong Passwords: Strong passwords are one of the most effective ways to protect yourself against hackers. However, creating strong passwords isn't always easy because most individuals aren't familiar with how such passwords should be completed or used when logging into websites or applications online. Ensure your employees know how to create strong passwords to use them effectively when accessing sensitive data.
These practices can help your organization create an effective cybersecurity awareness program.
2. Invest In A Firewall
A firewall is a security element that protects your computer network from unauthorized access by blocking traffic from unknown sources. Aside from that, this network security device monitors all traffic going in and out of your network. Hence, you can minimize the risk of hackers accessing confidential data and stealing it with viruses.
As you invest in a firewall, consider how much security you need. You can also consider investing in a trustworthy VPN to provide additional protection. This might be necessary if you have confidential information or trade secrets you need to safeguard. Ideally, look for a service provider that offers advanced features, such as protocol filtering and application content inspection.
In addition, consider whether or not the firewall has any backup system in place. That way, you can restore it quickly without causing system downtime.
3. Regularly Update AntiVirus Software
Hackers often exploit software security vulnerabilities before the vendor has time to fix them. So, having antivirus software that's kept up-to-date is crucial for its security. This step can defend your system from emerging threats.
Ensure you're installing updates on antivirus software regularly so that it can block new viruses. Alternatively, you can set updates to run automatically every night, so you won't have to do them manually all the time. As a result, this activity won't affect operations during the daytime when your employees are using company devices.
4. Enable Multi-Factor Authentication
Multi-factor authentication (MFA) is a form of identification requiring more than one proof. This digitalization commonly means that two or more pieces of information are required to verify your identity. When you activate MFA within your systems, you can prevent phishing attacks and unauthorized access, making it harder for cybercriminals to access private data.
When adopting MFA into your organization's cybersecurity practices, you should understand your risk profile and the value of the assets you want to protect. For example, assess whether your company stores confidential information within your networks. If so, then it's best to enable MFA. If not, you should rely on stronger passwords to protect your data from hackers.
Key Takeaway
Running an organization that relies ona modern tools requires you to safeguard your data against cyber threats. Therefore, you should protect your business against hackers by considering these four strategies. In doing so, you can reduce your risk of a data breach and mitigate the damage it might cause.
Author's Bio
Linda Cornwell is a cybersecurity expert for a company that offers IT support Charlotte NC. For over a decade, she has been developing and delivering lectures and programs to raise awareness about cybersecurity. She works to protect small and medium-sized businesses from online threats.