Don't Fall Victim To Cyber Attacks! 6 Common Mistake Your Company Should Avoid
24 August 2022
With so much technology these days, it's hard for companies and organizations to go without it. Since technology is now the lifeblood of a company, it's important to keep that blood flowing.
However, cybercriminals are also getting savvy with technology. They'll launch cyber-attacks on an unsuspecting business and wreak havoc on systems and assets. As a result, victimized companies will be left with: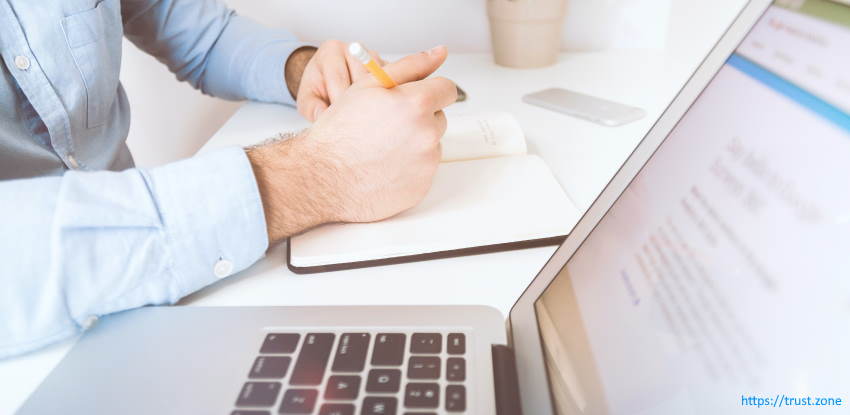 Has this ever happened to your company? Or have you feared this for your company? You're not alone. In just 2021 alone, there were 80,000 cyber-attacks per day – that's over 30 million attacks annually!
Don't let this happen to your company. Below you will learn of the 6 common mistakes in cybersecurity, and how you can avoid them at all costs:
1. Not Understanding And Updating Your Network
While it's not possible to prevent every single attack that comes your way, you'll still need to be ready for anything. First, you'll need to understand the type of network that your company has. Afterwards, you'll know how to better protect your network from cyber-attacks. Plus, it's important to update your network regularly, so that it doesn't fall victim to attacks due to outdated protections.
2. Believing That Attacks Aren't A Big Deal
In actuality, cyber-attacks ARE a big deal. Whether you're a big business or a small one, cyber-attacks can happen to anyone, anytime, anywhere. Nowadays, cybercriminals have grown more sophisticated in their work, with over 81% of global organizations being affected since the start of the COVID-19 pandemic.
Therefore, it's important to keep tabs on your company's systems and assets, even if you don't feel that an IT team or a cybersecurity protection is necessary.
3. Relying Heavily On Anti-Virus Tech
While ant-virus protection is good to have for your company, sometimes that's never enough to stop a full-on attack from cybercriminals. In fact, such protections can grow outdated and weak, making it easier for cybercriminals to hack into your systems.
That's why you should always update your network regularly. Even your anti-virus protection needs updating as well, so that it can continue doing its job. Or, if you want to switch to a different anti-virus product, then do so. It's better to be safe than sorry in this case, when it comes to protection.
4. Relying On IT Team
Sometimes, your IT team might not have all the answers when it comes to cybersecurity. What if a cyber-attack happens unexpectedly? Will your IT team be ready for it? If not, then it's time to rethink your reliance on your IT team.
So, consider giving your IT team constant training. Don't let their training stop at school or college. Instead, have annual (or even monthly) training seminars for your IT employees, so that they can be up-to-date on their knowledge in cybersecurity. Teach them how to spot red flags in things like emails, customer tickets, etc. The last thing you want is for your IT team having to scramble to get the network back online after a cyber-attack occurs.
5. Not Monitoring Endpoints
Defending your company from cyber-attacks is essential. However, not monitoring your enterprise endpoints will run your company the risk of suffering a hard and fast attack from cybercriminals. Endpoints are where cybercriminals normally target in order to infiltrate your company's systems and assets. Therefore, be sure that you have monitoring systems and teams in place that will keep a sharp eye on your endpoints.
Using a VPN is a great way in protecting your company and saving data from hackers. 
6. No Backup Plan In Place
Finally, you can't be 100% sure that your company acknowledges cybersecurity without a backup plan in place. What if a cyber-attack happens today? What would the next steps be? How would you and your company resolve this? Without a backup plan, your company will be left picking up the pieces and trying to recover compromised data and assets.
Therefore, make sure you have a backup plan in your cybersecurity plan. With a backup plan, you can have your network back online shortly after a cyber-attack. The plan should also come with steps on how to prevent such attack from happening twice.
Conclusion
As you can tell, cybersecurity shouldn't just be a one-time thing. Cybersecurity is continuous, and must be adhered to, in order for your company to continue performing at its best.
Plus, there's no one-size-fits-all solution for cybersecurity. So, don't worry about trying to implement the same cybersecurity technology as other companies. When coming up with a great solution, look at how your company is structured, and how many people are involved.
Finally, while cyber-attacks will continue to happen around the world, you can still protect your company by avoiding these 6 common mistakes in cybersecurity. By taking the right actions now, you and your company will be ready for almost any cyber-attack, and take the necessary steps in resolving issues right away.
Good luck!
Author's Bio
Jenny Han is a writer and editor at Best essay writing services and Academadvisor. As a content writer, she writes articles about coding, cybersecurity, and tech trends.