10 Tips to Beef Up Your Home Cyber Security
5 January 2022
It's important to know that your property and belongings are safe at all times - and this includes your data and digital assets. One of the best ways to achieve this is to invest in a comprehensive cyber security set-up that you know you can trust.
Lets explore top 10 elements you should consider when making improvements to the cyber security systems that protect your home.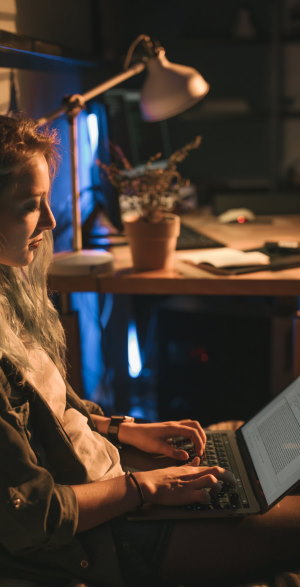 Connect only the devices you need
You need to determine what devices you use and how you use them. And when you look at the settings of your devices, you can control which ones can get permanent Internet access and which ones can be turned off.
Wi-Fi Encryption
Implement up to date WiFi encryption such as WPA 2 or 3. These offer the most secure means to prevent unauthorized access to all transmissions within your WiFi network.
Make sure your router's encryption settings are always on. Use a VPN to make your Wi-Fi more secure and protected from hackers.
VPN
Implement a VPN (Virtual Private Network) on any and all of your personal devices to keep your browsing data encrypted and safe from hackers.
A VPN is a means of extending a privacy "filter" across elements of your public network to ensure that data can be sent and received securely between devices.
It also alters the IP address, which is the unique identifier of any device. This helps to hide your location and offers an additional layer of protection for your router.
Without a VPN, you'll be letting everyone know your exact location and IP. This can be worrisome when you realize that these days, even larger websites are at risk of data leaks. When you use a trustworthy VPN, you won't have to worry about your IP being exposed and at risk of being attacked.  Look at top 5 reasons why your home needs a VPN.
Router Password
You need to create as secure a password as possible for your router so it cannot be easily accessed by unauthorized parties. Do not use simple password. According to the latest research, 75% of Americans use weak passwords
Firmware
Keeping your firmware updated will help you to protect all of the devices connected to your network, including your router and your household's mobile phones and tablets.
You may be prompted to install updates by the relevant device's manufacturer, but you should also be able to undertake manual searches too, if you're concerned that you have missed something.
Automated Nanny Cams
A "nanny cam" or hidden webcam is a popular way to keep an eye on the various spaces within your home while you're out - whether for the purpose of checking in on pets or to keep yourself in the loop about any unexpected activity.
You don't need to keep the camera running all day - motion activated models are available.
Alternatively, you might decide to connect a webcam to a Raspberry Pi, which can command it to capture images each time there is movement, then email them to your work computer or personal device to provide you with an automatic update.
A Raspberry Pi is a super small scale computer that can be programmed to respond to various forms of coding and automation. As well as webcams, you may also choose to hook a device of this kind up to your security lights and exterior cameras to create a cohesive system.
Firewall
A firewall serves as a barrier to stop your system being compromised by anything from hacking to malware, email viruses, ransomware, infected pop-ups, cookies and other cyber threats.
They serve as a great multi-purpose security resource that can be customized to suit your preferences. Many types of antivirus software come with an inbuilt firewall.
Up to Date Antivirus Software
It is vital to keep your home's virus protection up to date at all times - on every device that can access the internet. This tool will undertake regular scans to detect and quarantine or delete any malicious presence it locates within a system, as well as warning you about insecure websites.
There are a range of products available with multiple features, so make sure you invest in the best options to suit your needs so as to protect you against even the most sophisticated threats.
Separate IoT Network
If you own any smart devices - including TVs, fridges, smart speakers or anything else - these form a part of what is called the "Internet of Things".
Often, people use the same network for these as for their other devices, including smartphones, tablets and computers - but they rarely have the same level of protection. This makes them potentially easy access points for cyber criminals who intend to hack your system.
To avoid this, it's a great idea to set up a separate network for these IoT devices.
Keyless Entry
The latest in home security technology includes keyless and biometric entry management systems - a crossover between security hardware and digital solutions.
From keycodes to fingerprint access to remote-operated locks, you can choose one of a number of gadgets to help you keep your property secure without the risk of losing a key. Some technologies even let you check who is at the door and allow them access via a handy app.
Final Thoughts
In modern times, there is a security risk to more than your physical property. Your data and that of your contacts - including financial and banking details as well as sensitive personal information - is also at risk.
By investing in the security products listed above, you'll be able to ensure impenetrable protection to keep potential hackers and any other unauthorized parties at bay.
That's why it's vital to invest in cyber defenses alongside the rest of your home security setup.
Author Bio:
James Durr, has been a property buyer and developer for almost 2 decades. As one of the co-founders of leading UK homebuying firm, he has accumulated a vast amount of knowledge in speaking effectively and empathetically with property owners and business owners to find genuine win-win solutions.