10 Reasons For Students To Use iOS Instead of Android
10 September 2021
Many users who want to buy a new gadget are concerned about the question "The Apple smartphone or Android device – which is better?" There are numerous debates about the benefits and drawbacks of each platform. An active race on convenience and innovation is also ongoing between the manufacturers of iOS and Android. Is it worthwhile to purchase iOS as a student?
Both operating systems are becoming more and more similar to one another. Android is gradually gaining what iPhone users have always valued in iOS - aesthetics and convenience. The latter, in turn, increases the functionality and capabilities of individual customization.
Nonetheless, if you are a student, iOS has a bit more to offer. Let us take a closer look at what it has.
Why is iOS Better For Students?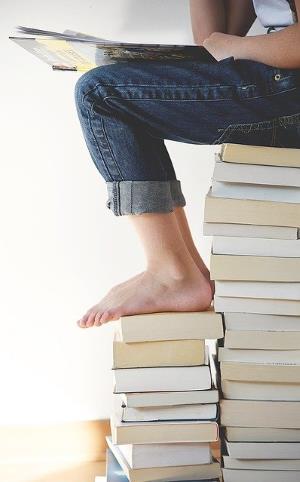 iOS devices are engaging and powerful learning tools for students. Because of their technical abilities, they can adapt to the characteristics of those with attention deficit disorder or other cognitive and educational impairments. So, why choose iOS for education?
An intuitive interface
One of the primary advantages of iOS devices is their ease of use. You can quickly adapt to your device thanks to its intuitive design.
Improved operation and response time
The latest iPhones transcode video faster and ensure smooth performance. As a result, you can easily type, handwrite something, draw, record audio, watch and listen to content without any problems.
It allows you to build an integrated system
iOS allows you to connect to all of the iOS devices you own. Photos, taken by any of your devices, for example, will be stored in a single iCloud storage.
The same principle applies to text files; you can begin writing on your iPhone and finish on your iPad (or Mac computer). Moreover, if you make changes to your student planner on your iPhone, the changes will be reflected on your iPad and other devices included in the system.
iCloud search capabilities
When your device is connected to the network via Wi-Fi, iCloud updates it every day. Furthermore, it has device search capabilities. If you have misplaced or forgotten your device, you will always be able to locate it on one of your other iOS devices.
Rich choice of study and organizational apps
There are numerous iOS apps available to assist university students with organizing their learning process. Here are the top 5 of helpful iOS apps for probably you didn't know:
Trust.Zone VPN
VPN is must-have tool while studying. It should be on of the first app you download as student. VPN protects students' privacy, makes your internet connection private and hidden from your ISP and prying eyes. So you are able to download torrents and stream videos with no fear. Your internet connection is encrypted and nobody can see what you are downloading or browsing online.
Besides, VPN overcomes Geo restrictions, so you can access content which is not available in your country.
iStudiez Pro
"What lessons are we going to have tomorrow?" and "And in which class will it take place?" – These are the most common questions among students. The iStudiez app will help you solve your problem once and for all.
It is a program for scheduling pairs/classes, recording homework, keeping teacher records, and other similar tasks. It was done in a thematic design: your lessons are written for today against the background of the school board, and at the bottom, there are four tabs – today, a calendar, tasks, and a planner.
iA Writer
This program is a simple text editor. It is a great match for those studying humanitarian specialties if you frequently need to write various types of essays and reasoning, and as we all know, the smartest thoughts come either in the same place or somewhere else away from the computer.
Everything is done in a concise design, and there is Dropbox synchronization. The editor launches in full-screen mode, and the keyboard is customized to display the most commonly used punctuation marks and cursor movement arrows.
WolframAlpha
This application is a must-have for students who study mathematics and are required to perform hundreds of calculations per day. This service is the best option if you are fluent in English and have basic skills in writing mathematical functions.
GoodReader
This program is the best and fastest PDF reader available. It allows you to read, manage, organize, access, and annotate almost any file you want.
When it comes to younger learners, school students, iOS also offers plenty of opportunities:
No need for extra instructions
Even if he is a first-time user of an iOS device (iPad, iPhone, etc.), any young learner understands how to use it. Gestures such as touch, and drag-and-drop do not need additional instructions thanks to an intuitive design. The young student will understand how to move text, photos, and documents right away.
Improved facilities for boundless opportunities
For young learners, all iOS products have a variety of useful functions, including:
Speak Screen – for students who have difficulty reading;
VoiceOver – it recognizes and describes objects on the screen of the device. This feature is especially useful for visually impaired young learners.
Magnifier – for magnifying objects on the screen, etc.
Extra fast Wi-Fi connectivity
Because of the ultra-fast Wi-Fi 802.11ac connectivity provided by iOS devices, young learners can stay on top of all relevant tasks and projects at all times. They can access the required website immediately after the teacher instructs them to do so, watch videos without interruptions, work on documents and projects that include multimedia content, etc.
Despite the fact that iOS devices are relatively expensive, the opportunities they provide for students are well worth the investment. Remember that investing in your student's education is an investment in his future.
Author's Bio
Nancy P. Howard has been working as a writing expert at Writing Judge for two years. She is also webmaster at review service Best Writers Online. She loves travelling, photography and is always welcome to meet new people.