Special Deal - Get 4 Months Free. Ends Today!
5 July 2022
We're thrilled to let you know that the Special Deal ends soon.
Save up to 80% and get 4 Months FREE with TrustZone VPN.
Get 2 Years Plan and 4 MONTHS FREE for only $1.99/mo. Click here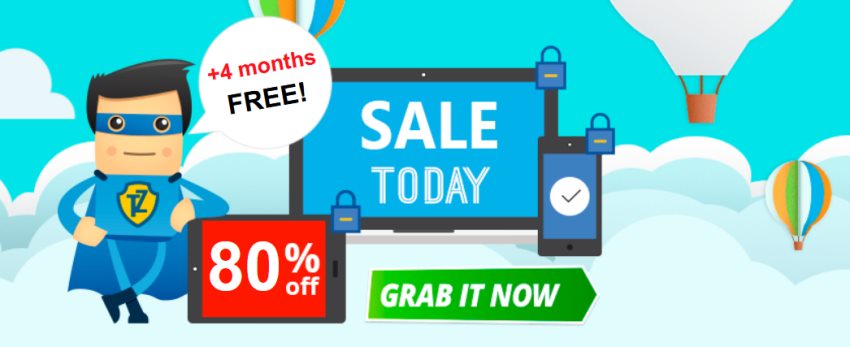 - You can purchase/extend a subscription while you are still running an active subscription. In this case your newly purchased subscription will get 'pending' status and become active after your current subscription expires, so you will not experience any gap in service.
- Personal Dedicated IP Addreses for streaming and Additional Devices, Port Forwarding and DDos Protection are discounted up to 80% too!  The cost of dedicated IP address or 3 extra devices starts from $0.79/mo
Need Extra Discounts? Get all deals in one place!
- Extra Discount for Long-term plan
Get 3 Years VPN for only $1.77/mo with a promo code 3YEARS.
Click here to activate this DEAL.
Hurry! 99 long-term licenses are only available onlyl! (update: 6 activations left)
- Additional Crypto Discount 10%
Purchase a VPN subscription or additional feature with cryptocurrency Bitcoin,  ETH, TRX, USDT, USDC, BUSD, Verge or other crypto - get extra 10% off .
  Extra 10% off may apply after other discounts
Hurry!
The Limited Deal ends today! Hurry!