Trust.Zone VPN usage in Azerbaijan has skyrocketed: How to unblock TikTok and other social networks with a VPN
15 September 2022
Azerbaijan government has recently restricted access to the social networks like TikTok and Facebook due to Nagorno-Karabakh conflict.

The latest reports confirm that internet users in Azerbaijan are faced with issues while loading popular social media platforms TikTok Facebook, Instagram, Twitter, Youtube and other. Users are facing difficulties to load chat platforms – WhatApp, Zoom, Skype, Viber and Facebook Messenger. Access to some news website is also restricted

As a result, the use of VPN technology to unblock social media has increased dramatically in Azerbaijan. Google Trends report confirms it.

The major reason for the increase in VPN software downloads is a VPN services provide users with easy way to unblock websites in Azerbaijan and overcome censorship.

Trust.Zone is a perfect way to overcome online censorship in Azerbaijan and unblock TikTok and other social networks in Azerbaijan. With TrustZone VPN service users are able to bypass restrictions and open TikTok, Facebook, Twiter, Intagram and etc. in Azerbaijan with no limits. Chat platforms like WhatsApp, Skype, Viber and Telegram in Azerbaijan are also become available with TrustZone
How to access blocked websites in Azerbaijan with a VPN for free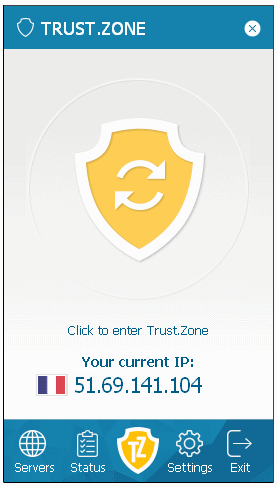 With Trust.Zone your real IP and location in Azerbaijan is replaced with IP and location from another country. So, you can access your favorite website in Azerbaijan with a VPN for free.

Besides, TrustZone encypts your internet connection and makes you anonymous while visiting websites in Azerbaijan. Your identity is hidden and privacy is protected.

If you need more anonymity in Azerbaijan - use a Double VPN.
With a Double VPN from TrustZone your encrypted traffic is being transferred through two VPN servers instead of one. Internet traffic is encrypted twice. Your IP address and location are replaced two times.