SSH vs. VPN: Which Secure Tunnel is Safer?
28 March 2023
Both an SSH and VPN are useful options for securing your data. We'll discuss how they differ, and which is the best choice for your business.
A recent report has shown that cyberattacks have risen by 38% the last year. Ensuring the integrity of data is becoming more and more of a challenge for companies; and one of the most important aspects of this is ensuring the security during data transfer.
Of course, security doesn't just apply when you're in the office. To stay safe, you need protection no matter where you or your employees are. But to ensure that, you'll first need the right tools for protecting your data.
Let's look at two options that allow for safer data transfer: SSH and VPN. We'll look at the difference between the two, and ask 'which option is safer for your business?'.
Why use VPN?
A virtual private network (VPN) provides an encrypted connection on both public and private networks. There are many reasons why a business might use a VPN.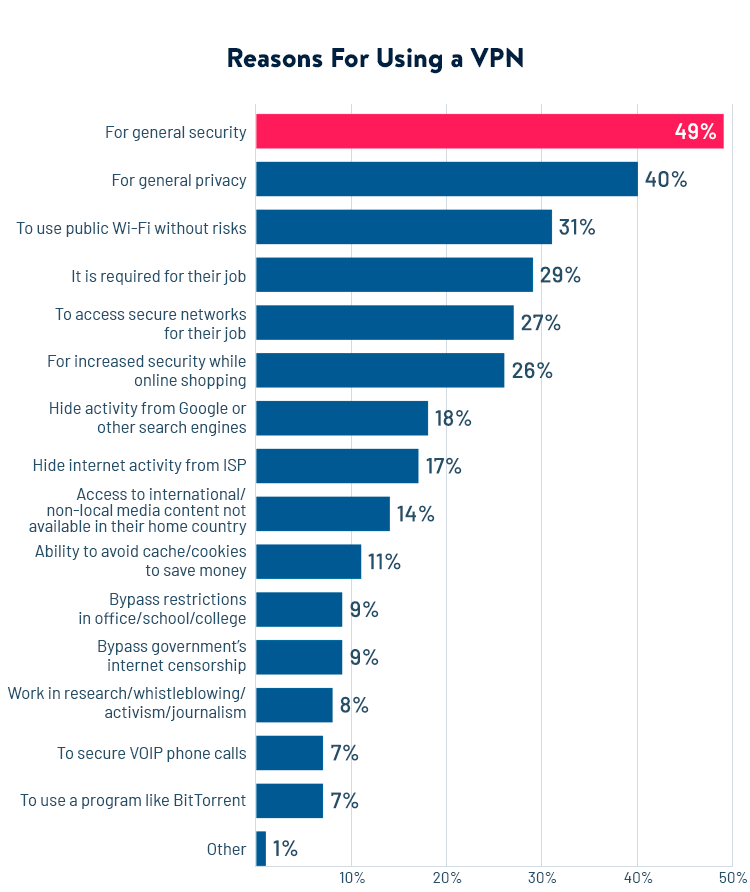 There's a good chance that your company will have employees on the move. To access and share important files, they may use an unsecured public network. Whilst on this network, there's little stopping a third party from snooping, interfering, or intercepting data. You might also find that important information, such as passwords, have been compromised.
Due to a VPN's encryption, a third party wouldn't be able to view data. Instead of stealing information, they'd receive a set of meaningless characters.
This makes the tool well-placed for many businesses' uses, such as security protocols and strategies for customer engagement.
Top 3 Factors to consider when choosing a VPN
It's worth remembering that there are many different VPN providers to choose from. Each has its own benefits and downsides. If you choose a VPN, make sure you consider some of the following factors.
Always go for the paid option
It's tempting for companies to save money by opting for a free VPN. This is generally not the wisest decision. There are often issues associated with anonymity with free alternatives. If you're serious about providing the best security for your company, it's better to choose a paid option.
Consider the user interface
Each VPN comes with a different user interface (UI). It's important to choose an option that will be easy for you and your employees to navigate. If you're not careful, you may end up with employees failing to properly activate their VPN due to confusion surrounding the use of the UI.
High-security
Every VPN is designed to enhance security, but some offer more features than others. Be sure to choose an option that provides the protection your company needs. For instance, a 'kill switch' is a highly recommended feature. This cuts off your internet connection in the event that your VPN loses connection.
Why use SSH?
Much like a VPN, an SSH (secure shell) protects users over unsecured networks. And also like a VPN, an SSH can encrypt data between devices.
At this point, you may be asking, 'where is the difference?'. Whilst a VPN encrypts all data, an SSH only protects data at an application level. This means that SSH shields data between you and a remote server. A VPN protects an entire network.
However, an SSH also comes with some useful additional features. One of the most helpful is the ability to access devices remotely. Let's imagine an employee who out-of-office needs a specific file. They can use SSH to access their computer securely and send themselves the relevant file.
Using SSH's encryption, you can also carry out SSH tunneling. This acts as a SOCKS proxy (creates a transmission control protocol to a secure server), allowing you to safely transport data between servers.
Cost Comparison
When making your decision, the cost will almost certainly come into the equation. But how do the two compare?
As mentioned earlier, there are many VPN options available. This ranges from free options to around $10 per month. Typically, the more you spend, the more security features you'll receive.
You will generally find an SSH to be a more costly option than a VPN. This is because there are fewer options for SSH providers. Pricing starts around the $20 per month mark. But for packages that offer the most functionality, you may pay around $100 each month.
Which should you choose?
When it comes to protecting data, both a VPN and SSH provide similar levels of security. The main difference is that with a VPN, you gain full encryption over all your traffic. An SSH only protects data at the application level. In terms of price, a VPN is generally the best option for businesses with a smaller budget.
This doesn't mean that an SSH should be discounted entirely. As mentioned, an SSH allows employees remote access to your servers. This makes file management much easier and is useful for software testing purposes.
The ease of use for the VPN makes it a better option for most companies. But ultimately, there is no right answer. Consider the needs of your company and which option best meets them.
Author's Bio
Jessica True is the Senior Director for Marketing Strategy at Dialpad, a contact center as a service solutions provider and modern business communications platform that takes every kind of conversation to the next level—turning conversations into opportunities.