6 Strategies To Enhance Network Reliability And Efficiency
1 December 2022
Today's businesses are more reliant on technology than ever before. The network is the backbone of this technology, and keeping it running smoothly is critical so your business functions correctly. However, networks aren't perfect and can fail from time to time. When this happens, it can be costly and disruptive to your business.
That's why developing strategies in place is critical in enhancing network reliability and efficiency. By improving these two areas, you can minimize the impact of network disruptions and keep your business operations running efficiently.
Here are some top strategies to enhance network reliability and efficiency: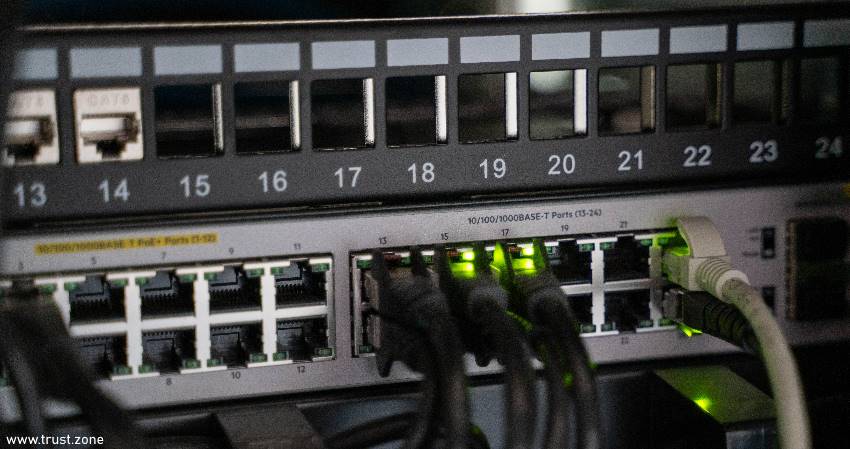 1. Outsource To A Managed IT Company
Managed IT companies can help solve many IT-related services in your company. First, contracting the company is ideal for you and your team if you're understaffed. These services can help manage the network's day-to-day tasks and long-term projects. Additionally, if an emergency or problem should arise, a managed IT company has systems in place to mitigate and solve the issue quickly so your business isn't impacted for long.
Working with IT companies  ensures you enhance your network reliability and efficiency and improve how your business operates. Some of their services include security risk mitigation, network security assessments, compliance reviews, performance reviews, and scalability. These service providers take all the necessary actions to ensure your network is reliable.
2. Back Up Your Data
Backing up your data is one critical thing you can do to improve network reliability. If your network fails, you'll still have access to your information if you've backed up your data. You can either have your data backed up locally or on the cloud.
If you choose to back up your data locally, you must invest in hardware such as an external hard drive. Then, you set up a schedule for backing up your data. You can do this process manually or automatically. However, it can be time-consuming and vulnerable as hardware can also fail.
Backing up your data on the cloud is a more reliable option as your data is off-site. Cloud backups are also typically automatic, so you don't have to worry about remembering to do it. If you also need to recover the data, you can do it quickly and use any authorized device regardless of your location.
3. Use Network Redundancy
Network redundancy means having multiple networks in place so if one fails, the others can keep your business running. There are two types of network redundancy: fault tolerance and high-availability redundancy.
Fault tolerance is where two or more identical networks are in place. If one network fails, the others picks up the slack and keep things running. High-availability redundancy is where multiple networks exist, but they're not all identical. This type of redundancy can provide near-instantaneous failover if one network goes down.
You can utilize both types to improve network reliability. Having multiple networks in place can minimize the impact of a failure and keep your business running smoothly.
4. Use A Virtual Private Network (VPN)
A VPN is a private network that uses public infrastructure, such as the internet, to provide businesses or individual users with secure access to their organization's network. Businesses commonly use VPNs to allow their employees to connect to the company network from remote locations securely. VPNs can also improve network reliability and efficiency by providing a backup connection in case the primary network fails.
With A VPN as part of your security system, you can be assured of the following:
Data confidentiality since all traffic is encrypted
Data integrity because VPNs use hashing algorithms to ensure that data is not altered in transit
Remote access to the company network from anywhere in the world
Improved performance due to reduced latency and increased bandwidth.
Remember that a VPN should only be a part of keeping your network secure. Compare different VPN providers online to get the right one for your network's needs.
5. Monitor Your Network
Monitoring your network is another important strategy for enhancing reliability. You can monitor several aspects, such as network traffic, performance, and security. By monitoring them, you can identify issues early and take steps to fix them before they cause disruptions.
If there's any indicator that the network might fail, you must take action to correct it even if it seems negligible. A minor defect in your network system can compromise your whole network if left unaddressed. By being proactive, you can avoid many problems that can cause network disruptions.
6. Evaluate Network Setup And Opportunities For Upgrades
As your business develops, the need for a reliable network grows. Early in your operations, a simpler network might've been enough. However, as your business expands, you'll need to re-evaluate your network setup to ensure it can handle the increased demand.
If your network can no longer keep up with your business, it might be time for an upgrade. Upgrading your network can improve reliability and ensure your business continues to run smoothly. Doing this also improves your security and performance, so it's a worthwhile investment for any business.
Conclusion
These are just a few strategies to enhance network reliability and efficiency. By taking these steps, you can minimize the impact of network failures and keep your business running smoothly. Additionally, you avoid many problems that can cause network disruptions. Reach out to your local managed IT service provider to find the best options for you.
Author Bio
Oscar Kim is an IT expert working for InfoTech. He has experience working in the cybersecurity field and has authored several articles on the topic. He loves sharing IT-related tips through blogs and guest posting. During his free time, he enjoys bike riding and swimming.