5 Cybersecurity Tips For Going Back To School
4 October 2020
Hackers are targeting students more often as teaching resources are increasingly based in digital environments and students rely more and more on technology to support their education. The benefits of technology in education are evident, but with this context cybersecurity becomes an essential element of back to school prep.

Ensure you're well versed in the traditional scams, and understand how to leverage VPNs to protect yourself on open networks. Read on to discover the essential cybersecurity tips for going back to school.
Avoid The Scams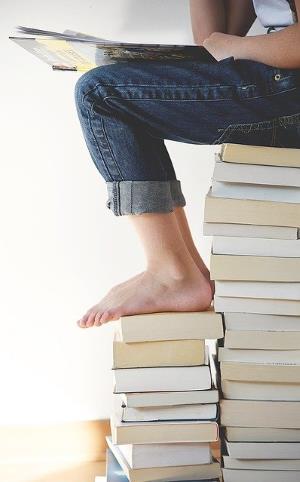 Education is an area that cyber criminals often target, so students need to be hyper aware of the threats that hackers can pose. Understanding the common scams so they can be avoided is an essential step towards cybersecurity.

Any email that is requesting either payment information or personal information that could be used to hijack your identity should be treated as suspect. Tuition payment processes, student taxes and working-from-home scams have all been successfully targeted at students. Additionally, any email that purports to be from your college should be carefully considered. It is common for hackers to send out spam emails that claim there has been a problem with your registration. Using this lead you may be induced to give up personal information that could help hackers down the line.
Care On Open Networks
Working in the coffee shop or library hotspots can be a valuable tool for the diligent student, and many people prefer to work outside their home as they find productivity increases. However, on open networks and WiFi that isn't password protected, your data is vulnerable as it isn't encrypted before it gets sent across the network. Hackers can set up free public Wi-Fi hotspots to steal your personal details.

A VPN service such as Trust.Zone can be an invaluable tool for studends to protect the security and privacy when student's device is connected to a public Wi-Fi network.  Take a look at 6 reasons why VPN should be the first app any student should download.

A VPN makes you safe while using Wi-Fi, encrypts your personal data, adding a layer of protection to anything you're transmitting across the network. Paid VPNs are the only reliable way of securing your data on an open network.
Authentication
Students have a lot to remember, from new timetables to a bombardment of information in classes, it can be a struggle to take it all in. Don't let this encourage you to take shortcuts on your passwords, however, as strong passwords are the first line of defence against cyber criminals and will ensure your digital security.

Use unique passwords for all your accounts and ensure they're strong, with a combination of numbers and characters included. Where possible, leverage multiple factor authentication (MFA) for an extra layer of security. By incorporating text or email codes you'll make sure that nobody will have access to your accounts except for yours truly.
Download With Caution
Downloading software, textbooks, pdfs and other attachments are a daily task for students as teaching materials are increasingly digitized. Downloading anything is a risky business as hackers frequently use this strategy as a way of placing unsafe software on students devices. Follow our guide how to know if you device has been hacked and how to fix it.

Always do your research before downloading any email from an attachment and watch out for file types that don't match up with what you're downloading, for example a pdf that appears as a .exe. Even an attachment sent by someone you know could be suspect - if you're not sure, reach out to that person to confirm that the attachment is legitimate before you open in.
Watch Your Devices
Students are often forced to switch back and forth between devices, from school laptops and tablets to their own personal computers. This can present a minefield for storing personal data, and students need to be careful about which documents are saved and where.

Cloud storage adds another layer of complication to this as personal data can end up hosted on the cloud where others have access to it. Ensure that you're never saving personal documents on shared computers.
Summary:
A new school year is often a fraught time for students as they navigate new social and educational networks. As teaching materials are increasingly digitized and a student's life becomes more heavily reliant on technology, it's more essential than ever that students have cybersecurity strategies. Avoiding the scams and installing VPN services (which is a legal tool in college) are essential steps to take to ensure you're cyber safe this school year.
AUTHOR BIO
Katherine Rundell is a writer at History Writing Service and Paper Writing Service. She is a cybersecurity specialist, and has been providing tech support to universities since 2017.