10 Smart Ways to Protect Your Customers From Identity Theft
27 March 2023
When running a business, you can't expect everything to go as smoothly as planned. Sometimes, you'll encounter difficulties along the way that can affect processes and your revenue.
There's also the threat of cybercriminals using unethical ways to steal your information, leading to significant issues like identity theft. Cybercriminals often gain access to sensitive information via system vulnerabilities which lets them take over accounts, steal sensitive data, and make unauthorized transactions.
That's why you need to be vigilant at all times and use identity management solutions to prevent these events from happening. It would be best if you always stayed vigilant at all times.
We'll walk you through the nine smart ways to protect your customers from identity theft: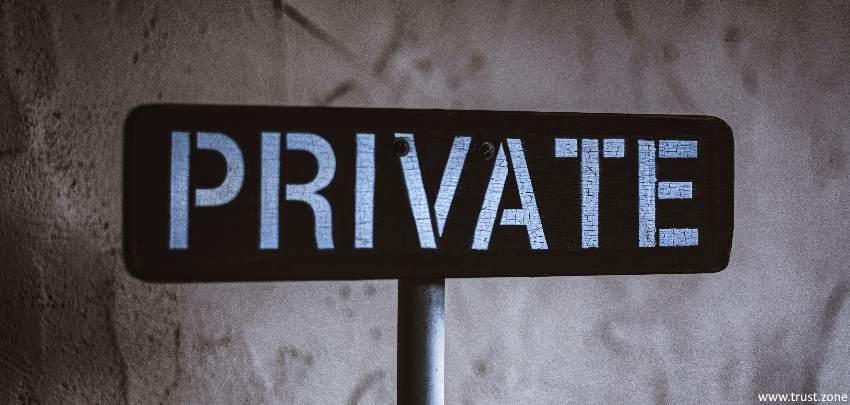 1. Utilize comprehensive identity verification
It would help if you used comprehensive identity verification and fraud prevention strategies. By verifying your customers, you're sure who they say they are and not using other people's information.
This can be done when opening an account, on high-risk transactions, in call center environments, or wherever your company might decrease loss and mitigate risk.
2. Use frictionless onboarding
When onboarding customers, you must ensure that it's a frictionless process. This can be done via identity proofing, ensuring the onboarding steps are seamless and, most importantly, safe and secure.
Faced with an increasing scale of identity fraud, you need to double down your efforts to keep your transactions secure and have genuine customers. Also, complying with anti-fraud regulations such as Know Your Customer or kyc compliance.
3. Integrate multi-factor authentication
A simple email and password system isn't enough to secure your customers' data and avoid identity theft.
By utilizing multi-factor authentication methods like biometrics and one-time passwords or OTP. Anyone who wants to log in to your database or services will be verified. Doing so prevents unauthorized access, which could save you from data breaches, costly financial losses, and irreparable trust damage with your customers.
4. Invest in security software
An antivirus and malware software will detect any attempts to access your personal information and even neutralize those threats. The annual fees can range anywhere from $35-$100.
Not only does this protect your company, but it also enhances trust between customers and the business. It's also easier to verify the good customers from the "bad" ones.
5. Encrypt data
Data encryption will prevent your most private and sensitive information while ensuring all your communication channels are secure. This allows your organization to engage with clients and customers freely without worrying about any possible threats and unauthorized individuals accessing your database.
Encryption of data prevents information leaks and prevents information leaks, as well as the cost of its impact. While one of the best security solutions to protect sensitive data, you need to know what documents to encrypt and how you can effectively implement it.
6. Keep track of devices that store sensitive data
Monitoring who is accessing your systems and from what type of device will let you identify any suspicious activities. With this, you can easily identify who is accessing your data and what they do during those sessions.
Also, ensure that your employees have their own device (BYOD) policy (read more - 8 Best Practices for BYOD Security). That way, they can use personal devices such as smartphones for work.
However, this should have the necessary security measures to protect the organization from cyber threats like identity theft. It's also essential that everyone in the company understands well-defined policies.
7. Get a VPN
Any business with an internet connection could benefit from having a VPN. This extra layer of security could mask your online activity from third parties.
VPNs will funnel your data and IP address with another secure connection between your own internet connection and the actual site or online service you need to access.
It's helpful when connecting to an internet connection that's public such as Wi-Fi in the airports, hotels and restaurants. These connections are unsecured, so hackers can easily tap into them to get the private information of anyone logged onto them. Using a VPN, your new, unsecured connection will separate the hacker from the data they want to steal.
8. Secure your WiFi network
If you're still using a WEP (or Wired Equivalent Privacy) network, it's high time you switch to WPA2 (that's WiFi Protected Access version 2), as it's more secure.
The latter has become an increasingly common standard for online security. However, some companies still need to upgrade their current infrastructure and will need to concentrate on switching to a more secure network.
To protect your WiFi network from hackers, make sure that you replace the name of your access point or router. This is otherwise known as the Service Set Identifier (SSID). For additional security, make sure that you use a complex Pre-shared Key or PSK passphrase.
9. Avoid data silos
Data silos aren't just bad for data analysis but can also lead to vulnerabilities in your data. Data silos mean that different pieces of your data are being stored in various places.
This can cause your data to be stored in unsecured applications and may cause you to lose track of where specific data are stored. If you lose track of it, you might not even know you have a data breach.
10. Don't gather data that you don't need
You must also be careful about the data you gather and save to your system. Some cybercriminals will send you harmful links and files, penetrate your security, and access your database.
There might be instances that they'll pretend to be reputable sources and customers to get you to lower your guard.
Overcoming Identity Theft
Running a business will always have its fair share of challenges despite the numerous preventive measures you have enforced. As technology evolves, so will cybercriminals who want to break into your system and still your most valuable data.
Before investing in security technologies, you should also have internal safeguards in place:
CRM tools: Maintains your customer data in a central location. They account for where the data resides and avoid storing it in multiple areas.
Two-factor authentication will require users to center short-term codes or passwords ranging from seconds to a couple of ways. These are used in conjunction with long-term passwords. Two-factor authentication cuts down breaches that are most commonly associated with compromised passwords.
Over to You
So there you have it. These are some of the ways to protect your customers from identity theft. That's why you need to be aware of these possibilities, and if you can address these threats accordingly, you'll know how to avoid them. Always have internal safeguards in place.