Trust.Zone VPN is Now Available in Spanish
29 March 2019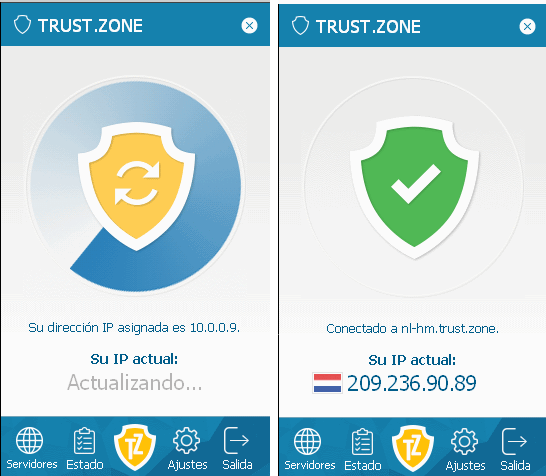 Good news for all Spanish speaking users. Trust.Zone software and websites are now available in Spanish.  Our support is now speaking spanish too!
To start using a Spanish version of Trust.Zone application - just download the latest version of Trust.Zone VPN . After downloading, just install the software.
You can change the language of the website in the top right corner of the the website - see Language selectbox. read more...
comments: 0