Pay with Bitcoin or other Crypto - get EXTRA 10% off
2 March 2022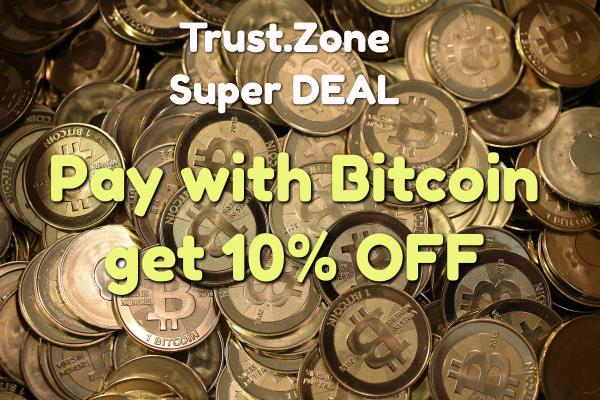 Need an EXTRA discount for Trust.Zone VPN? It's easy.

Pay with Bitcoin or other crypto and automatically get additional 10% OFF.

  Why Bitcoin? Bitcoin is the most anonymous and safe payment method. No personal details needed! Lastname, firstname, credit card details are NOT NEEDED! The limited time offer. read more...
comments: 0