Trust.Zone VPN starts cooperation with Byteball. Get 10% discount for payments with GBYTE
7 Nov 2018
Trust.Zone VPN service is starting cooperation with a powerful cryptocurrency platform – Byteball. Since Nobember 15 customers of TrustZone VPN service will be able to purchase VPN subscription and addtional features like personal dedicated IP address and additional simultaneous connections with 10% EXTRA DISCOUNT while paying with Byteball.
What's a Byteball?
Byteball is a decentralized cryptocurrency platform which makes smart payments more simple. Byteball allows tamper proof storage of arbitrary data, including currencies, property titles, debt, shares, etc, in other words, Bytecoin allows the creation of human-readable smart contracts. It´s simple, secure and fast.
  There is an internal currency called 'bytes' or GBYTE that is used to pay for adding data into the decentralized database.
One of the disadvantages of a Bitcoin payment is that once it has been paid, there is no way to get it back. However, with ByteBall, you can create simple conditional payments that will only verify the final transactions once these have gone through. In other words, you will be "binding" the payment to a specific condition.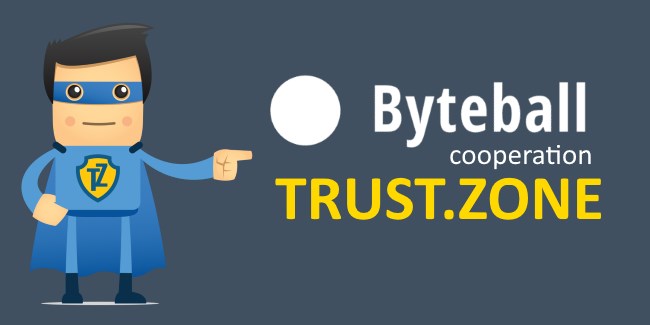 Trust.Zone is starting accepting GBYTE on the website. Users can pay with GBYTE now and get EXTRA DISCOUNT 10% for any purchase – VPN subscriptions and extra features:  personal dedicated IPaddresses and additional simultaneous connections.




Update:

Byteball payment method is available to purchase VPN subscriptions on TrustZone! We offer 10% discount for all customers who pay with GBYTES till the end of 2018

Don't miss our Black Friday Deal. You can save up to 75% with Byteball payments.

Activate Black Friday Deal here.





Tags: cryptocurrency, bitcoin, trustzone, byteball, digbyte, partnership, cooperation

Trust.Zone VPN starts cooperation with Byteball. Get 10% discount for payments with GBYTETrust.Zone VPN starts cooperation with Byteball. Get 10% discount for payments with GBYTE