Trust.Zone VPN can still be used in China
6 April 2018
China VPN ban came into effect  on March 31, 2018 but Trust.Zone VPN still working in China with no issues for 95% chinese customers. Trust.Zone team confirms that our users have access to our servicein China.
According to the latest GlobalWebIndex  surveys,  14% of Chinese internet users access a VPN daily.
In 2017, Apple restricted its Chinese customers from access to a VPN in China, removing tens of VPN apps from Apple App Store.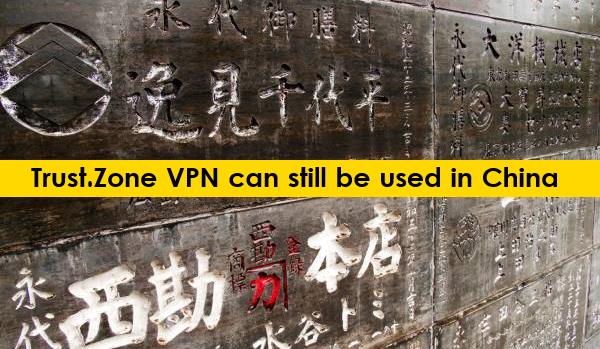 TrustZone VPN in China: what to expect?
Trust.Zone will continue to keep our VPN service up and running. Trust.Zone believes that everyone should have the freedom on the Internet.
Having troubles with connection in China?
Follow the instructions:
- Download the latest version of Trust.Zone app
- Choose the closest servers to you to connect, for example, servers in Hong-Kong
- Open the app, go to settings,  switch VPN port  to 443,  33 or 22
- Open the app, go to settings, set "DNS leaks protection" ON
Still having the issues? Please, contact us.