How to Access Facebook and Gmail in China?
30 May 2017
The Chinese authorities has two major ways to control what Chinese internet users see on the internet: "The Great Firewall" - the system of restricting access to popular websites and services like Facebook, Twitter, Google, Gmail, YouTube and etc. and "Golden Shield Project" - the system of censorship which blocks "unfriendly" incoming traffic and data from outside of China.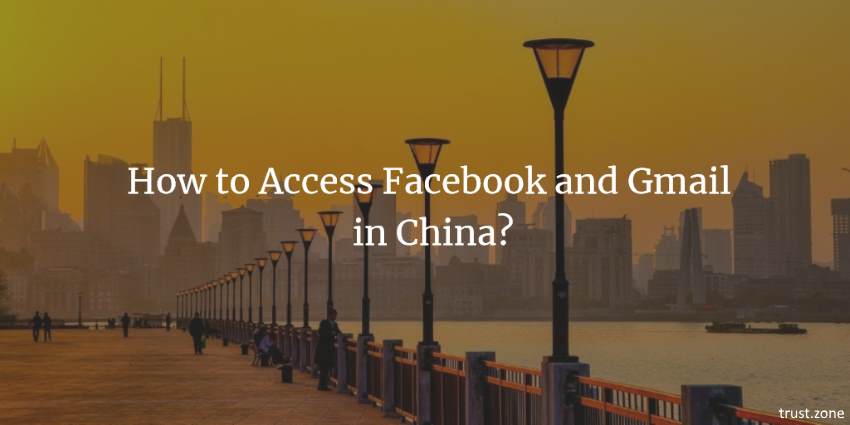 During the last years, China authorities restricted the access to all major popular social networks Facebook, Twitter, Instagram, email services like Gmail and Yahoo, search engines like Google, Yahoo, Bing and many other websites. Chinese authorities use the following methods to block the content:
IP blocking (access to IP address is denied)
DNS filtering (domain is not resolved)
Url filtering ( the certain url is blocked if 'bad' keyword appears in the url)
Deep-packet inspection (termination of TCP packets)
VPN traffic blocking
VPN, or virtual private network, creates an encrypted and secure tunnel over the internet through which the traffic is to be sent and received. Since now, VPN internet traffic is faced with Deep Packet Inspection where data packets are scanned and blocked by "The Great Firewall".
How is it possible?
Chinese government uses a Deep Packet Inspection technique and sophisticated technologies to determine that client uses OpenVPN connections, PPTP and L2TP protocols. OpenVPN by default uses 80 port and other commonly used ports. So, the Chinese authorities are able to block the traffic.
The Good news is Trust.Zone VPN service which is more secure than OpenVPN, is still accessible in China. Trust.Zone VPN service uses the special technique to stay available in China. Trust.Zone VPN is able to forward your OpenVPN traffic through port 443.
443 Port is the default port for HTTPS (Hypertext Transfer Protocol Secure). The protocol is commonly used by browsers for secure connections when you type https:// in a browser. There is no sense to block port 443 by internet censors in China because blocking the port 443 breaks the access to the Internet.
Trust.Zone VPN recommends a forwarding OpenVPN traffic through port 443 as the best way to obfuscate VPNs in China. Enjoy Gmail, Facebook, Twitter, Instagram and other social networks in China with Trust.Zone VPN.