Missed Black Friday and Cyber Monday? Get promo code to save 75%. The Last Chance
4 December 2019
Missed Black Friday?


Try our promo code "BLACKFRIDAYBACK" to get 3 YEARS VPN with a huge discount - up to 75% OFF.
The deal is valid only for first 100 customers.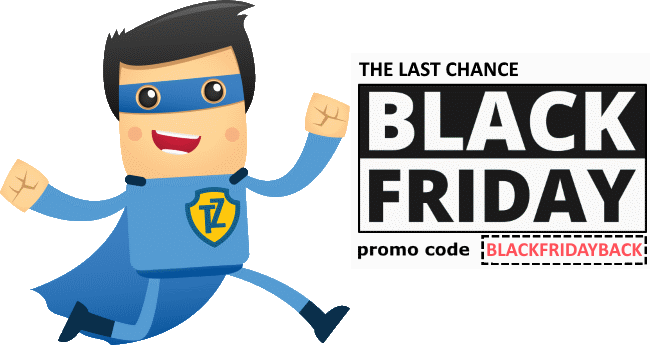 Black Friday 2019 is the biggest shopping day of the year. If you missed our Black Friday Deal - here is the last chance to grab a discount
Apply promocode "BLACKFRIDAYBACK" on checkout page and get up to 75% with 3 YEARS PLAN
just 2,49$ for 3 YEARS plan (or €2,25/mo)
Need more discounts?
Pay with crypto - Bitcoin, Verge, Cloackcoin or Emercoin - get extra 10% OFF!
So, your total savings are up to 80% OFF!
Promocode  is also avaialble for the static dedicated IP addresses and additional devices!  With a personal dedicated IP address you are free to use any streaming service without being blocked by Amazon, Netflix, Hulu and other.
Hurry! We have the limited number of static dedicated IP addresses for the US and the UK, France, Germany and Australia
Apply Early Black Friday deal PROMOCODE
here
.
The deal is valid only for first 100 customers.
Tags:
blackfriday
,
black friday
,
cyber monday
,
cybermonday
,
sale
,
deal
,
special offer
SALE! Personal Dedicated IP Addresses for Streaming!
Trust.Zone VPN Chrome Extension Coming Soon!