Sign up to Trust.Zone VPN with Your Instagram Account
13 Haziran 2019
Sign in to Trust.Zone with your Instagram Account!
Just click on Instagram Icon while registering and enjoy using VPN with your Instagram account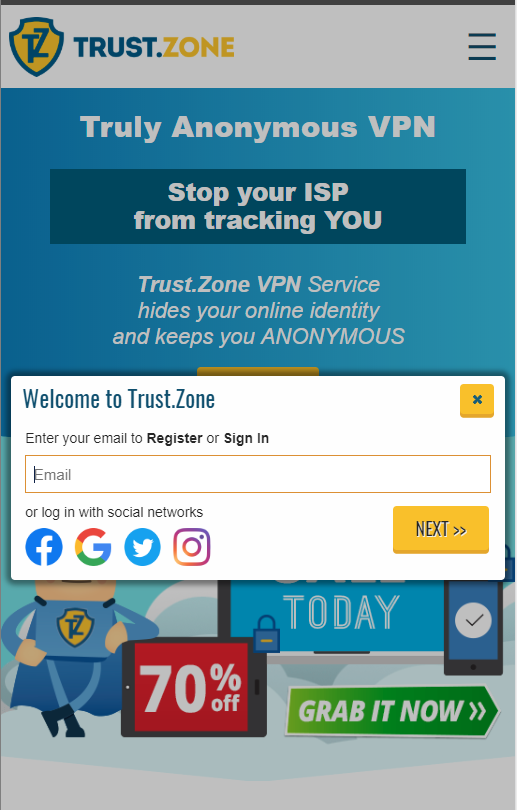 Trust.Zone website allso allows you registering with Facebook, Twitter and Google.
Just click the on the icon of social network and you are already VPN user!
Etiketler:
trust.zone
,
sign-up
,
instagram
,
facebook
,
google
,
twitter
,
social-networks
Earn up to $50 per sale with Trust.Zone Affiliate Program
Do Cryptocurrency Bans Lead to Rising VPN Use?