Note
You can copy some values directly from the screenshots. Just click on the red items to select values then copy.
Шаг 1
Откройте панель администратора вашего модема.
Шаг 2
Go to LAN tab from vertical left menu and set Trust.Zone DNS servers:
DNS 1: 109.236.87.2
DNS 2: 144.217.75.55
Шаг 3
Click VPN from left vertical menu then click OpenVPN client tab. Это приведет вас к странице Настройка OpenVPN клиента.
Установите значения, указанные на скриншоте, и нажмите Применить, чтобы сохранить изменения.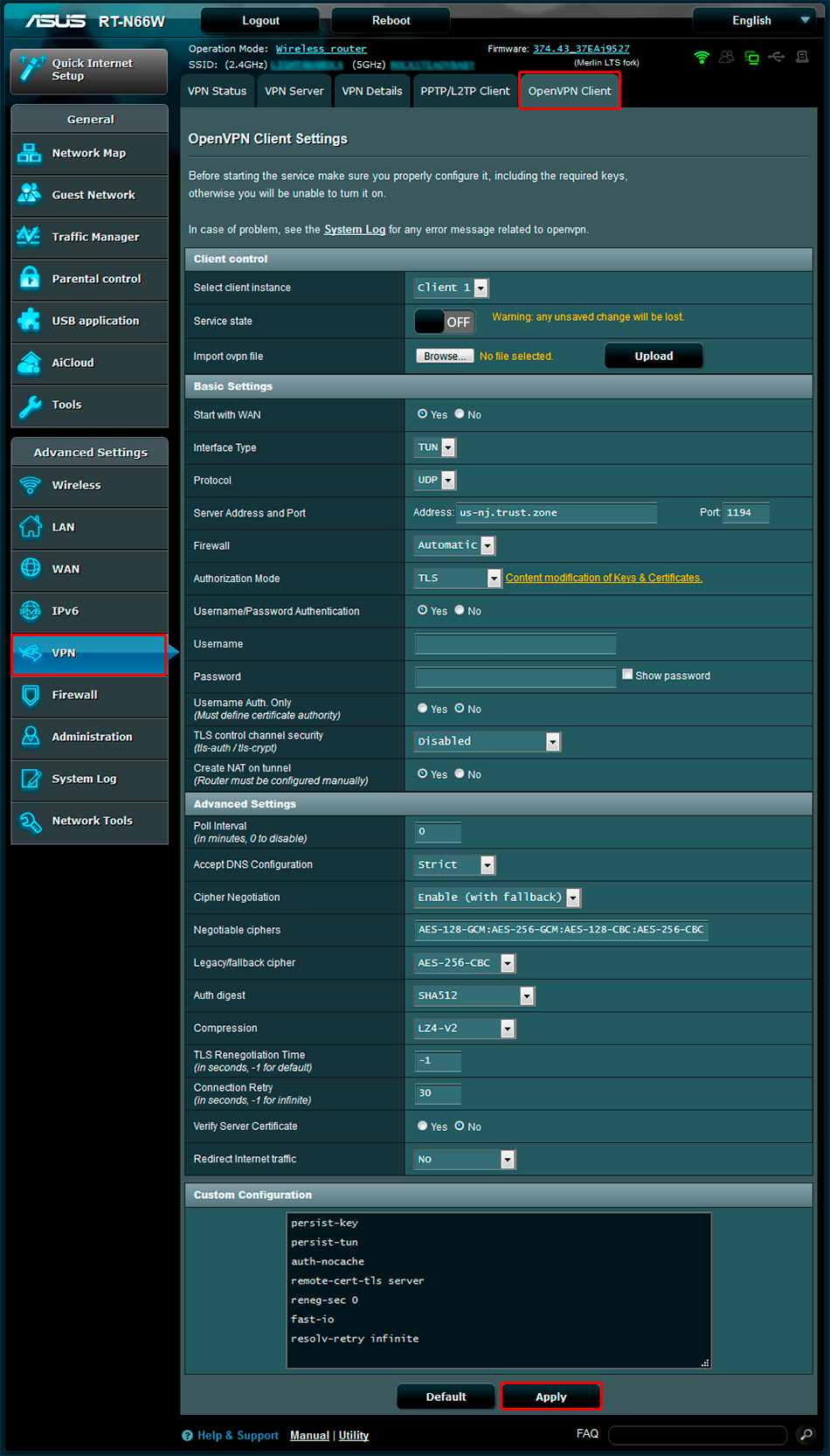 Шаг 3
Click Content modification of Keys and Certificates. and set values as shown in the screenshot. Click Save to save changes.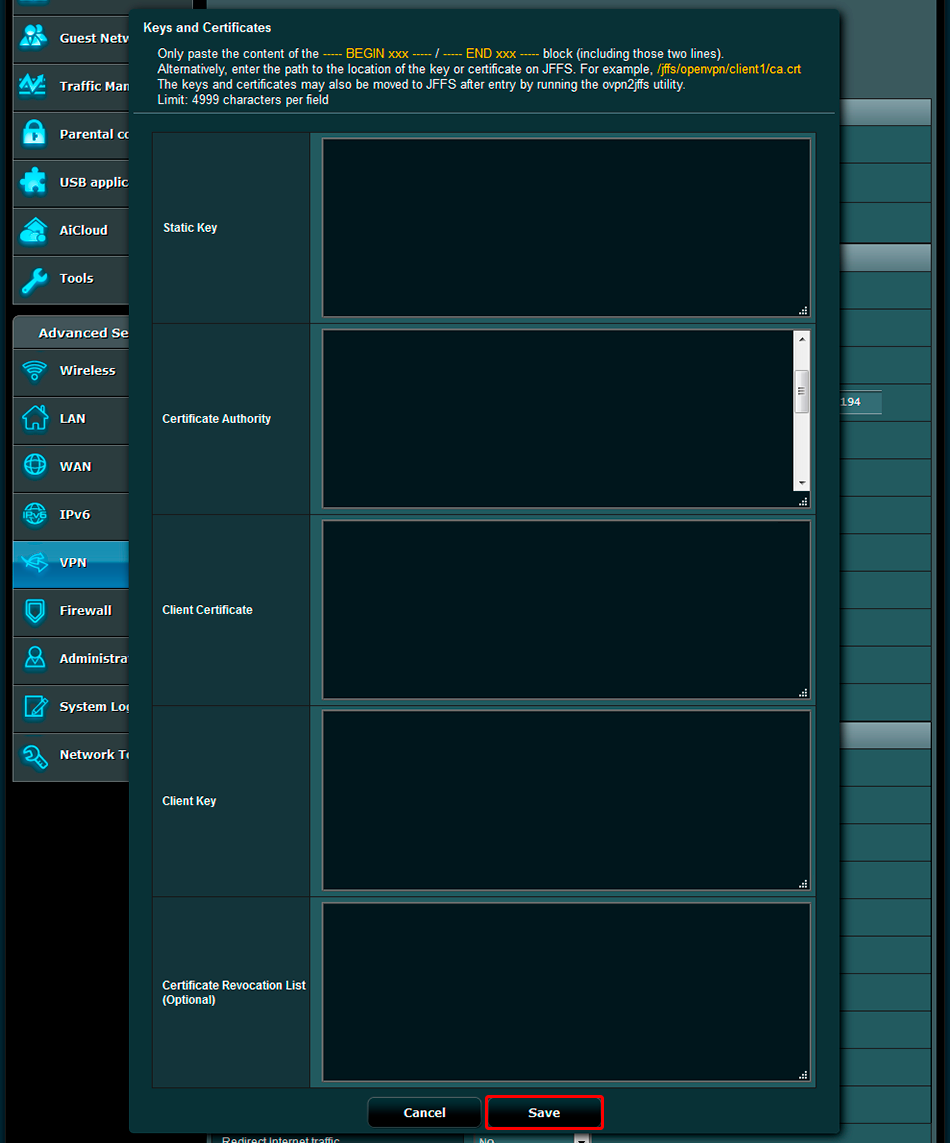 Шаг 4
Change Service state from OFF to ON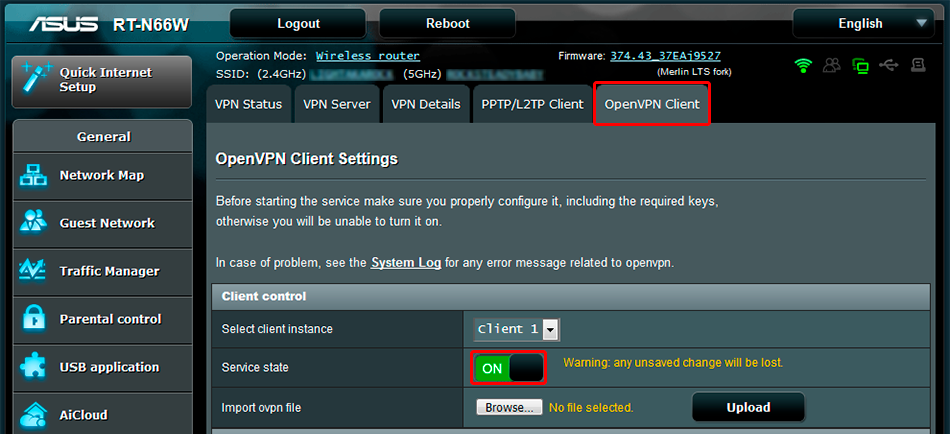 Проверка подключения
Чтобы проверить, правильно ли установлено соединение с VPN Trust.Zone, откройте Главную страницу или перезагрузите ее, если она уже открыта.
Вы также можете посетить Страницу проверки подключения.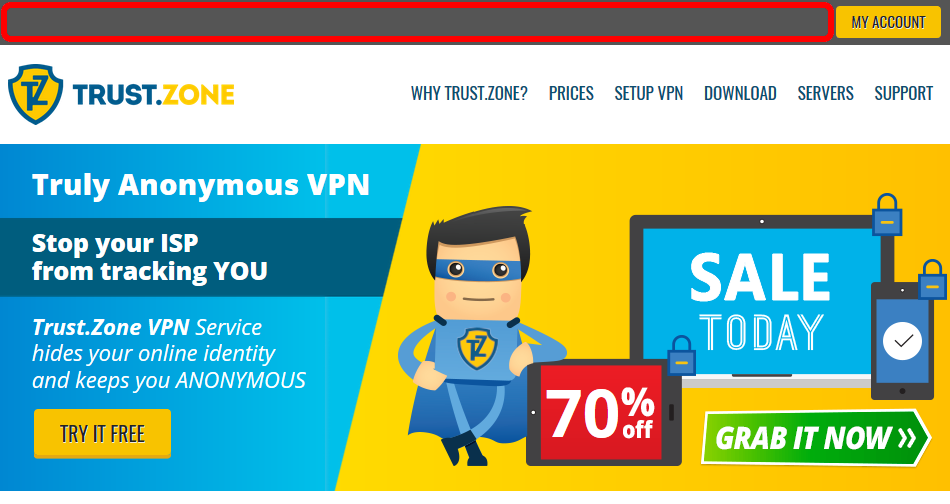 Ваш IP: x.x.x.x ·

Болгария · Вы под защитой TRUST.ZONE! Ваш IP адрес скрыт!