SALE! Personal Dedicated IP Addresses for Streaming!
6 Января 2020
Recently Trust.Zone has added personal dedicated static IP addresses in the US, the UK, France, Germany and Australia. For instanse, with a personal dedicated USA IP address you are able to watch streaming services as the US subscriber, watch US TV shows while travelling abroad and many more
What's a VPN with personal Dedicated IP address?
An IP address you receive from VPN service is usually shared IP address. It means that other users of VPN service connected to the same server may get the same IP address. So, IP address looks like shared among users.
With static personal IP your address is dedicated, unique and not shared with anyone else. So, this IP address belongs to you only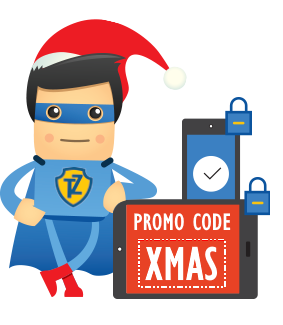 It's a well-known fact that streaming services block users under the same IP addresses from time to time. With a personal VPN dedicated IP address you are free to use streaming services witout fear of being locked. 
Dedicated IP adddress also provides you with better anonymity and anti-spam protection.
How to purchase dedicated IP address?
If you have a current subscription, go to subscriptions page (please, log in first). Choose active subscription and click Add personal dedicated static IP addres.
If you are a new customer, go to the following page.
Can I get dedicated IP addreses for VPN in another country? 
Sure, you can. Recently, we have started selling dedicated IP addresses in the UK, USA, France, Germany and Australia for your VPN. All dedicated IP addreses are available on our price page
If you need dedicated IP address for your country - please contact our support, we'll find a solution for you
Any discounts?
Is there any discount if I purchase personal dedicated IP address for a long period of time?
With 1 YEAR  you save 63%
Exclusive Winter Deal: With 3 Years Plan you save up to 75%
Apply promo code XMAS  here
Personal dedictated IP addresses and extra devices starts from $0.79/mo!
Hurry, it's a limited deal. Grab it here
Теги:
dedicated ip
,
ip
,
vpn
,
streaming
,
ip address
Trust.Zone VPN Chrome Extension Available!
Trust.Zone is Ranked as the Best Free Trial VPN