The Most Popular Password of 2020 in America is a Curse Word
22 Ноября 2020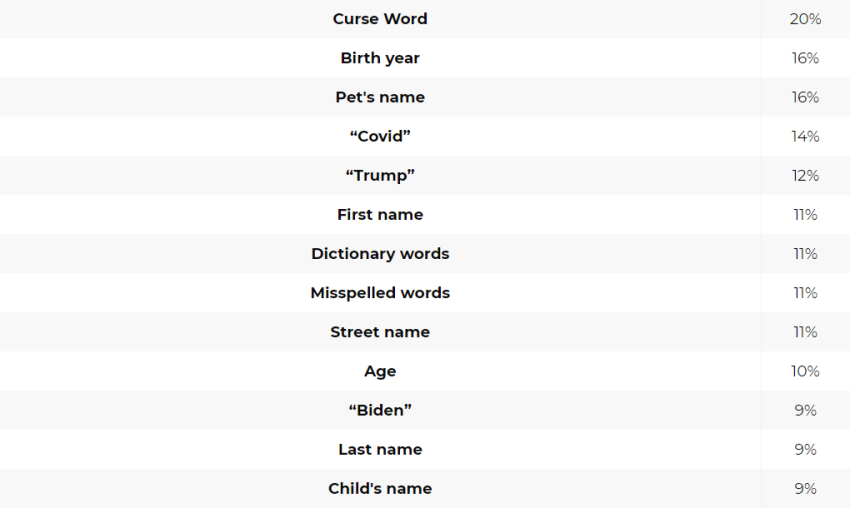 Passwords are an indispensable component of security hygiene of a large majority of Americans, that have their concrete password practices and habits.

According to security.org statistical survey, the unprecedented period of COVID-19 and the elections 2020 of the American President are the most popular themes and are one of the most frequent password options of an average American. Additionally, people might use their birth year, pet's name, last name, and completely neglect their overall security.

Surprisingly, the most popular US password in 2020 is ... подробнее...
комментариев: 0