YouTube Review: How to Use Trust.Zone VPN
7 August 2015
A simple video explaining how to use the Trust.Zone VPN client. Thx to BestVPN.com for YouTube review.
Still have questions? Don't forget to read TrustZone FAQ!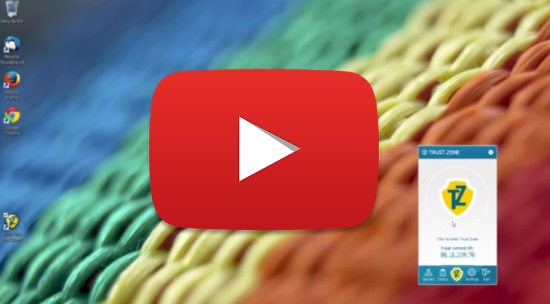 A few lines from BestVPN review:
For a new provider, Trust.Zone's VPN client is impressive: it's easy to use, and it looks good. Server selection is simple and connection is handled by clicking on the big shield in the middle of the display. Connecting, disconnecting and changing servers is all very speedy. We were also pleased to see an "Exit" button which actually exits the client rather than minimizing it to the system tray.
 You can read the full comprehensive review of
Trust.Zone
VPN client
here
.
There are also some useful options on hand, such as a kill switch to prevent traffic going out unprotected if the VPN connection is lost, and a wide selection of ports to connect over – we were particularly pleased to see the default port is 443 (HTTPS), a great way of cloaking VPN traffic as well as making it more compatible with a wider range of network scenarios. There are also options to start the client and the VPN automatically, which is always nice to see.