Why RPA Is The Future Of Cybersecurity
5 May 2023
It's common knowledge that technology has drastically changed how people live, becoming the norm of today's era—from mobile devices that allow users to interact with long-distance loved ones and friends to smart technologies that offer convenience to those residing in homes. Similarly, many organizations have benefited from various technologies.
For example, some software solutions enable businesses to analyze the impact of their marketing or advertising performance. They can also use technologies that enhance security, such as employing virtual private networks (VPNs) to protect and hide an organization's online identity and secure network connections, preventing risks from cyber threats.
A VPN is a powerful tool that enables users to create a secure, encrypted connection over the internet, thereby safeguarding their online privacy and data. By routing a user's internet traffic through a remote server, VPNs effectively mask the user's IP address and geographic location.
If you're an organization, another promising technology that can protect you online is robotic process automation (RPA). Lets see how it can become the future of cybersecurity.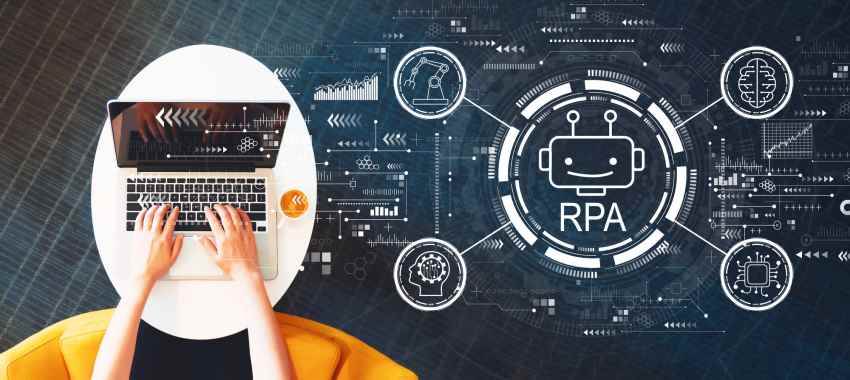 What Is RPA In Cybersecurity?
RPA is a technology that imitates human actions in handling repetitive, high-volume, and rule-based tasks, playing an efficient role in finishing these uneventful and monotonous tasks that are more suitable to be performed by computers. As a result, it frees up time for individuals to do other activities that require creativity, strategy, and innovation.
Today, many industries can use RPA for their operations. Specifically, one sector that can significantly benefit from this technology is the field of cybersecurity. RPA can automate cybersecurity tasks, freeing up time and effort for information technology (IT) experts to do other jobs related to protecting an organization online.
Why Is RPA The Future Of Cybersecurity?
As mentioned earlier, the cybersecurity industry can significantly benefit from RPA technology. As cyber threats are becoming more common, there are many reasons why you should use RPA. Here are three of them:
Allows You To Comply With Regulations
Bots, such as RPA, are significantly more accurate than people, making them capable of helping an organization comply with rules, especially regarding data management, security, and maintaining customer privacy. Various organizations can use RPA to create ideal compliance procedures, which can provide more control, enabling you to monitor and manage internal operations, eventually helping avoid outsourcing such functions.
Moreover, compliance audits happen at any time, and logs created by RPA can be assessed and checked to know more about people's and robots' actions, allowing you to learn which processes were employed and how to fix any compliance problems that may occur.
Allows You To Secure Confidential Data
Human error is one significant cause of why organizations leak classified data. Using RPA can help prevent hackers from exploiting sensitive data. For example, an RPA can have a two-factor authentication component, encouraging proper examination of each critical login done by people within an organization and preventing illicit access to data. Data monitoring can also become possible as all access attempts can be tracked and logged.
Another way this technology can secure your data is by helping you control access to it. RPA can determine and detect how sensitive data is within a system, warning people and deleting such data if it identifies that data isn't stored within a folder as it should, thus preventing data changes and theft.
Allows You To Limit The Number Of Possible Cyberattacks
One way that RPA can secure data and prevent the consequences of cyberattacks is by encrypting such pieces of data. However, it's essential to pair it with regular monitoring and ensure that suspicious individuals cannot access the crucial data.
Many organizations approve of RPA because it limits errors caused by humans. For instance, it can reduce errors related to passwords and those that arise from switching apps to deal with a task. By reducing errors, you can also reduce your chances of becoming more vulnerable to cybercriminals. Likewise, it enables you to achieve a more ideal and faster work output.
You can establish an RPA Center of Excellence (CoE) and a reliable team to monitor scheduled activities. This guarantees proper security against viruses and malware and solidifies policies, limiting risks along the way.
Final Thoughts
RPA automates cybersecurity tasks that can help your staff focus on other activities. This technology can be the future of cybersecurity, and this article has outlined three ways it can be so.
RPA can go a long way in helping your organization comply with data regulations. Preventing data loss and cyberattacks is also possible, and all these measures can help you avoid adverse impacts over time.
Author's Bio:
Jeremy J. Owens worked as a cybersecurity expert for eight years. He shares his knowledge through articles and online videos about cybersecurity and technology topics, such as the robotic process automation consultant. During his free time, he loves to play the guitar and listen to music.