Unblock Facebook and Twitter with a VPN to Bypass Censorship in Uganda: #UgandaDecides
18 February 2016

As you know, voters in Ugadna  today will choose their President from among eight candidates in the 7th post-independence general elections. Uganda's Constitution says a candidate must score over 50% of the valid votes cast to be declared a winner.

Many Facebook and Twitter users have noticed that access to Twitter and Facebook was suddenly restricted today morning.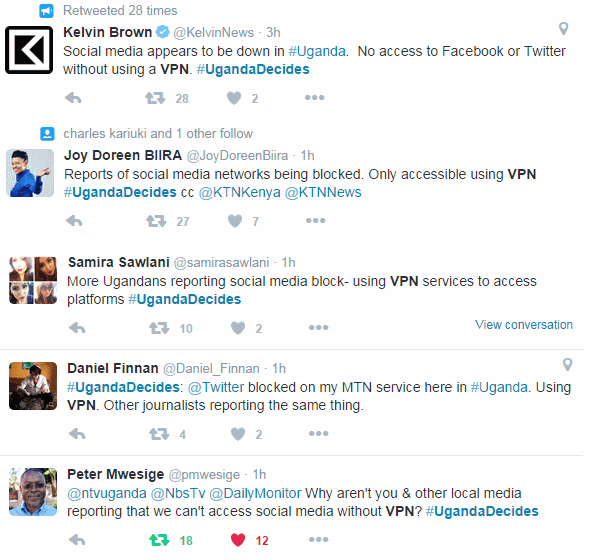 "Twitter blocked on my MTN service here in Uganda. Using VPN. Other journalists reporting the same thing" - Broadcast journalist specialising in Africa, Daniel Finnan says.

Peter Mwesige, Executive Director, African Centre for Media Excellence (ACME) noticed that popular online newspapers don't report that people can't access social media without a VPN.

Trust.Zone VPN is one of the best solution to bypass censorship in Uganda right now. Trust.Zone has servers in South Africa and other countries in South Africa and around the globe to overcome Uganda internet restrictions. With Trust.Zone VPN you are able to unblock Twitter and Facebook in Uganda and chat through WhatsApp. Trust.Zone is free to use.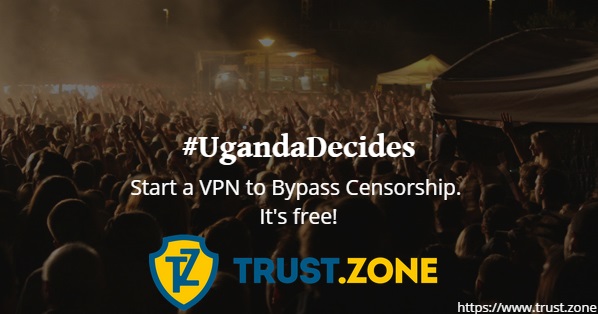 Uganda, take back your freedom with Trust.Zone VPN.