Pay for a VPN with USDT or other Crypto - get EXTRA discount!
19 September 2022
Did you know that TrustZone accepts cryptopayments with EXTRA discount - 10% off?
Just pay for subscription with Bitcoin, USDT, Ethereum, Verge, Cloackcoin, Emercoin and etc and automatically get extra 10% OFF.
Why Crypto?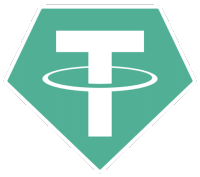 Cryptocurrency is one of the most anonymous and safe payment methods. No personal details needed! No need to enter Last name, first name, credit card details while purchasing the subscription.
Besides, VAT is not added to your payment
It's the limited time offer is active till the end of the month!
You can try unlimited features of Trust.Zone VPN totally for free. Trust.Zone VPN provides users with 3 days VPN usage for FREE.
Paid subscription starts from $2.33/mo only. If you pay with Bitcoin or other crypto - it's just $2.09/mo. With a paid VPN subscription, you are able to up to 5 devices at same the time..