Make money fast with Trust.Zone Affiliate Program
22 March 2018
Do you have your own website or blog? It's time to make money with Trust.Zone service!
Just put a Trust.Zone banner or text link on your website and earn money! Sign up to be Trust.Zone Affiliate and promote our products - get up to 90% commission per sale when visitor comes from your website to Trust.Zone and makes a purchase.

How it works?
We provide you with unique affiliate code or link that you can use to refer traffic from your site to Trust.Zone. Besides, we have prepared tens and hundreds Trust.Zone banners for you. So, just choose the banners you like and put it on your website. When visitor of your website clicks on Trust.Zone banners or link he get redirected to Trust.Zone website and if he purchases Trust.Zone VPN subscription during the 1 year after his visit you earn up to 90% money he spent.
What do we offer?
Multiple Commission Levels
We offer percentage program with up to 50% recurring commission, up to 90% with first invoice commission
Lifetime Revenue Share
With percentage program we will pay you lifetime commission from each member subscription renewals.
1 Year Cookies
You will never miss any sale with 1 year cookies we use for potential subscribers
Payouts on Demand
Except regular 1 per month payout you can make request for payout anytime
2nd and 3rd Tier Programs
Invite more webmasters and get 10% of all their earnings
See our plans for affiliates and webmasters: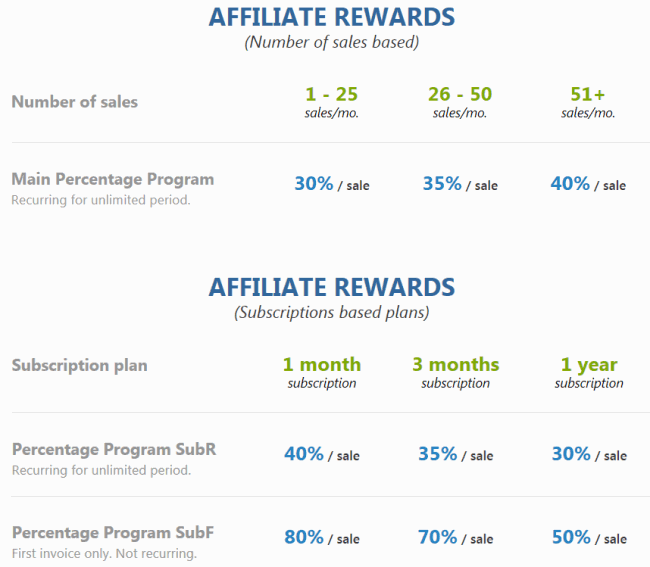 Permanent Contests and Special Prizes
Each month we choose the best affiliate and raise their fee by 10% for the next month. The more sales - the more money you'll earn! We organize special prizes for the best affiliate of the custom period
Sign Up Right Now!
31,000+ webmasters have already joined us and started earning money with our affiliate system!
Read more about TrustZone affiliate system here. Join us and start making money right now!