How to Fix Driver Signature Enforcement Issue? Download Latest Trust.Zone VPN version
11 September 2018
Finally, our team resolved the issues related to Windows 10 OS for some users.
If you encounter the following issues for Windows 10 OS while installing Trust.Zone VPN:
- Driver Signature Enforcement Issue (read here)
- The Virtual Network Adapter being used by the specified VPN Connection Setting has been disabled
- Driver Signature Verification Issue
- Driver Signature Issue
- Driver Signature Enforcement on Windows 10 and similar
we highly recommend downloading the latest TrustZone VPN version (starting 1.0.1036).
Click here to download.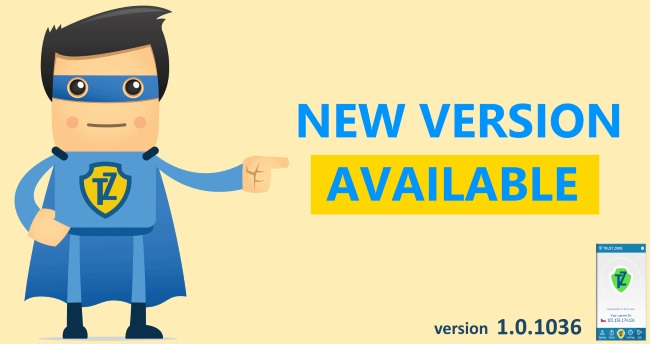 The latest version of TrustZone VPN application allows to avoid Driver Signature Enforcement Issues on Windows 10 while installing and using the VPN.
Moreover, new version is more stable, supports 4 languages - english, french, turkish and russian. It's now much faster and reliable.