What Are DNS Leaks and How Do VPNs Prevent Them?
3 October 2023
The Domain Name System (DNS) is a critical part of the internet that turns domain names into numerical addresses.
Unfortunately, DNS can also be subject to online security and privacy risks. That's why it's crucial to understand what it is and learn how to prevent potential leaks. There are various reasons to hide your IP address, such as to prevent tracking, protect privacy, and even evade digital marketing.
Fret not; this post covers what DNS leaks are and why they happen. Read below to learn how virtual private networks (VPNs) can help prevent such leaks.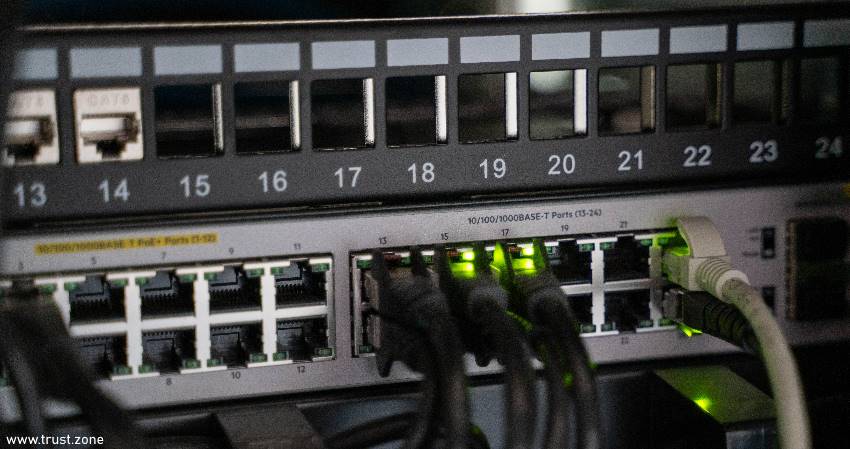 What is a DNS?
The Dynamic Name System (DNS) essentially translates domain names or website addresses to numerical figures or computer languages. It helps online users access websites via different devices and allows them to communicate with each other.
Internet service providers (ISPs) use their DNS servers to create internet protocol (IP) addresses. For example, DNS translates www.amazon.com to 192.0.2.44. This IP address enables user interactions from one site to Amazon (or vice versa) across different devices.
What Is a DNS Leak?
As the name suggests, a DNS leak occurs when you 'leak' your DNS requests to third-party servers instead of that of your internet service provider. This is due to network or system misconfiguration, errors, and vulnerabilities.
Specifically, DNS leaks happen when:
You have an incorrect VPN setup. Chances are, you're using an ineffective VPN service without its own DNS. Or the service provider hasn't correctly configured your VPN. That can be a recipe for leaks!
You encounter operating system issues. You use a Windows Smart feature that submits DNS requests to available servers and accepts the first to respond. Also, your Windows operating system has Teredo, a tunneling protocol that gets prioritized over your VPN tunnel.
You switch to different networks. Your ISP might have forced you to use its DNS server even if it changes its settings to a third-party VPN. As such, it employs a transparent proxy that results in DNS leaks.
DNS leaks can put your online privacy and security at risk. They are dangerous because:
They expose your browsing history. Unencrypted DNS requests can reveal your location and the different websites you visited.
They allow others to do ISP tracking.Your ISP (even government agencies and third-party businesses) can access your IP addresses and monitor your browsing activities.
They make your systems and networks vulnerable to cyberattacks. These include phishing websites, malicious software (malware), denial-of-service (DDoS), and man-in-the-middle attacks. That can result in financial losses and legal consequences for your business!
As such, it's best to set up a VPN and implement best practices to avoid DNS leaks and guarantee online privacy and security.
Learn how VPNs can help prevent DNS leaks in the next section.
How VPNs Help Prevent DNS Leaks
VPN stands for virtual private network, a service that protects your internet connection and ensures privacy and security. It works by concealing your IP address, encrypting your data, and protecting your online identity.
VPN can prevent DNS leaks by routing your DNS requests through the encrypted VPN tunnel. To expound on this further, here's how your VPN setup can help avoid leaks: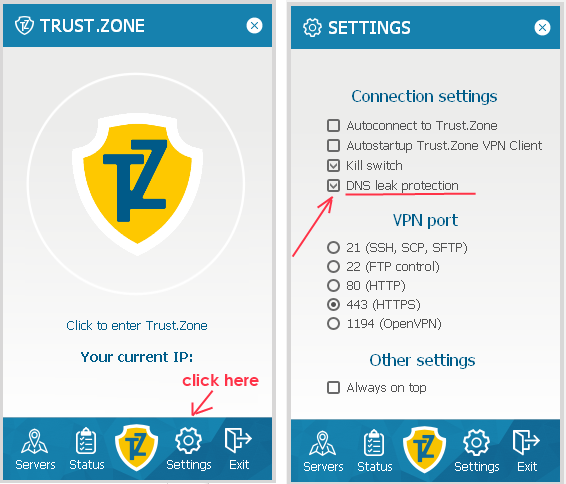 Reliable Encryption: A reliable VPN employs DNS resolution to encrypt DNS requests and route them through the VPN tunnel. Third-party companies, even your ISP, cannot monitor your requests brought by data encryption.
Guaranteed Protection: A reputable VPN usually has a DNS leak protection feature that monitors your DNS requests and ensures they get routed through secure tunnels. Also, this function will automatically block any requests that travel tunnels outside your VPN. Finally, some offer IPv6 leak protection since IPv6 traffic can bypass your VPN tunnel if your device still uses IPv4.
Proper Configuration: An advanced VPN lets you configure the DNS settings manually. That allows you to route all requests through the encrypted VPN tunnel. With this in place, you'll be in control!
Advanced Features: The best VPN services have Forced Tunneling and Kill Switch features. The former is when your VPN provider lets you use DNS servers instead of the ISP's default server. The latter works by automatically stopping your internet connection if your VPN connection suddenly fluctuates, preventing possible DNS leaks.
Robust Testing and Prevention: Some VPN services include tools with DNS leak testing. These tools also allow you to fix any possible leaks and mitigate the risks.
Regular Software Updates: A reliable VPN service provider frequently updates its software to fix vulnerabilities, mitigate risks, and boost online privacy and security. When hiring and working with a service provider, ensure they keep their software always up-to-date.
Transparent Policies and Best Practices: Some reputable VPN service providers have clear and transparent policies and implement best practices. Hire the right provider and ensure they have DNS leak protection as well.
Mark Pierce, CEO of Cloud Peak Law Group, suggests using a VPN, particularly with DNS leak protection. "It works by routing your DNS requests to encrypted services to ensure online privacy and security. The key here is to hire a reputable VPN service provider. A reliable one can conceal your IP address and protect your online activities from cyberattacks."
Learn other privacy and security measures to prevent DNS leaks below.
Top 10 Extra Measures for Preventing DNS Leaks:
Setting up a VPN is one thing; establishing cybersecurity awareness and measures is another. To further prevent DNS leaks, below are some online privacy and security recommendations for you:
Configure the DNS settings of your router.
Employ a secure DNS resolver.
Disable WebRTC in your browser.
Set up a firewall.
Try using an anonymous web browser.
Set up a non-existent DNS.
Ensure multi-factor authentication (MFA).
Update your software.
Beware of using Public WiFi.
Final Words
DNS leaks do happen, posing threats and risks to your online privacy and security. That's why you should consider setting up VPNs for proper configuration, reliable encryption, and ensured protection.
But first, implement those cybersecurity measures recommended above to prevent DNS leaks. More importantly, hire VPN services from trusted and reliable providers for guaranteed online protection.
Are you looking to work with a VPN service provider to prevent DNS leaks? Trust Zone offers highly reliable VPN setup services to hide your online activities on the internet. Get in touch with us today to see how we can help!