Trust.Zone VPN Software is Now Available in French
20 February 2018
Good news for all french speaking users. Trust.Zone software is now available in French!

To start using a french version of Trust.Zone application - just download the latest version of Trust.Zone VPN on Download Page. After downloading, just install the software.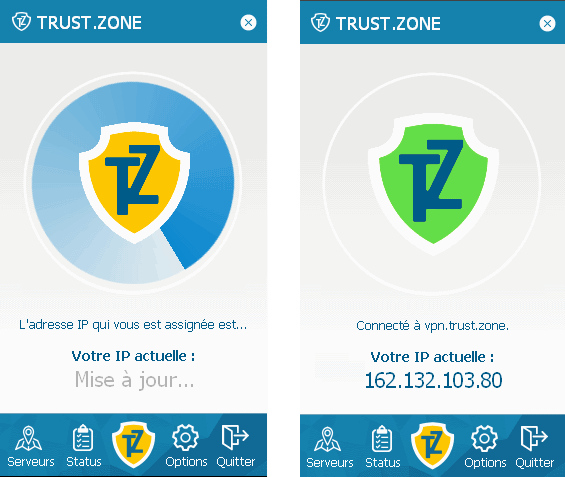 If you have encountered any issue while installation - follow our FAQ or contact us.
Found misspelling or incorrect translation on the website/software? Feel free to leave your feedback here.