Trust.Zone VPN now accepts UnionPay Cards
10 March 2022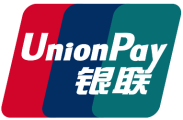 Great news for our customers!
Trust.Zone VPN now accepts UnionPay cards!
Here is a guide how to pay for TrustZone VPN with UnionPay cards.
How to pay with UnionPay on TrustZone website?
Choose your plan on prices page
Under Payment Method, choose China from Billing Country selectbox - see the image
UnionPay payment type will appear above.  Select UnionPay.
Press BUY NOW 
On the next page, fill your billing information, however leave China as country.
You will be redirected to official UnionPay page, enter your UnionPay card details and complete the payment!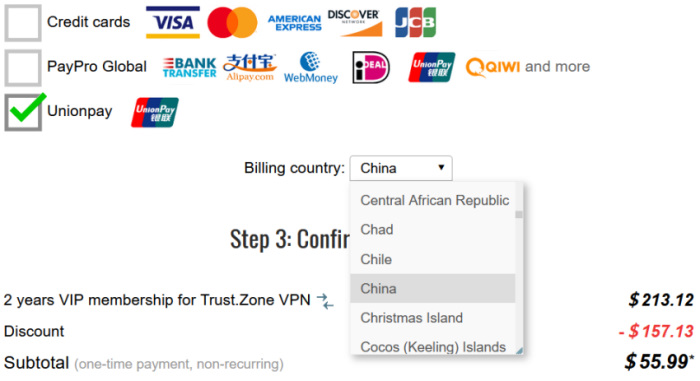 How to pay with Bitcoin or other crypto
Just choose Bitcoin or  Cryptocurrencies payment methods on the prices page. We accept payments with Ethereum (ETH), USDT, Verge, Cloackcoin, Emercoin and other crypto
You will get extra discount 10% automatically.
If your need another payment method  - contact us. We will help as soon as possible.
Need Extra Discount?
Apply promo code LAST20 here and get extra discount. TrustZone plans will start from $1,99/mo.