Earn up to $50 per sale with Trust.Zone Affiliate Program
23 June 2020
Do you know that TrustZone offers an excellent way to earn money for all webmasters? Just join our affiliate system, share your affiliate link with your friends, put Trust.Zone VPN banners on your website, share your link on Facebook, Twitter and other social networks and earn!
If visitor of your website clicks on your affiliate link and subscribes to Trust.Zone VPN service, you may earn up to $50 per sale with non-recurring plans or  up to 50% on every sale with recurring plan. The commisson also includes sales of our additional features: personal dedicated IP addresses and additional simultaneous connections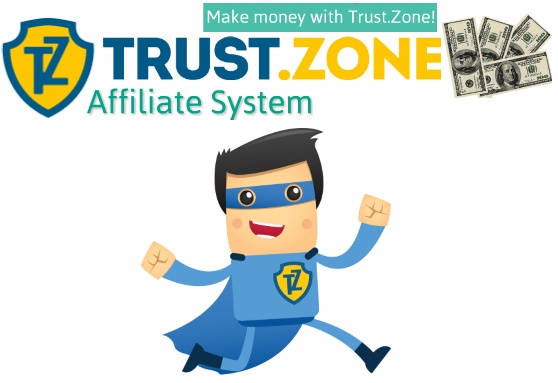 So, what does TrustZone Affiliate System offer?
- We offer up to $50 per sale with our best selling plan!

- We offer percentage program with up to 50% recurring commission, up to 100% with first invoice commission.

- With percentage program we will pay you lifetime commission from each member subscription renewals

- 1 Year Cookie. You will never miss any sale with 1 year cookies we use for potential subscribers

-  Payouts on Demand   You can make request for payout anytime

 - 2nd and 3rd Tier Programs. Invite more webmasters and get 10% of all their earnings
Our web-designers prepeared more than 500+ creative banners, landing pages, popunders and promo materials  for you. Take any of them, place on your website, have a rest and earn money when someone clicks on banner and makes a purchase! Enjoy!
30,000+ webmasters already joined our TrustZone VPN Affiliate System. Don't miss your chance - start earning now!