India Blocks Uber and Other Taxi Apps
18 May 2015
Recently, India's Department of Telecom (DoT) asked Internet Service Providers (ISPs) to block the URLs of Uber, Olacabs, TaxiForSure and Angel.
According to the Delhi government, these companies aren't really aggregators of cabs but unlicensed radio taxis. Commenting on this issue, Rajesh Chharia, President, Internet Service Providers Association of India (ISPAI) said, "We can only block http websites and not the https. We have contacted to the telecom department that sites with high encryption codes cannot be blocked by us." Since, the Uber and Ola are https sites; therefore, they could not be blocked. However, TaxiForSure website has been blocked in Delhi with immediate effect.
Earlier, all app-based taxi services were banned in New Delhi after a driver of Uber was allegedly accused of raping a female passenger. As Uber continues its quest for global ride-hailing domination, India is crucial to win. The country is Uber's largest market outside of the United States in terms of cities covered and has a radio taxi market worth an estimated $6 billion to $9 billion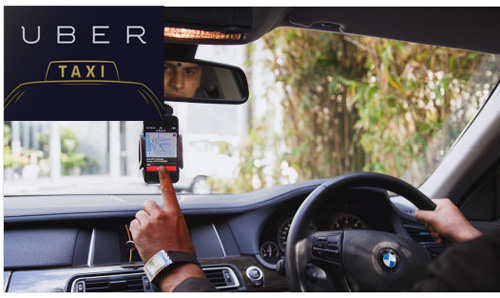 Some argued that if the ISPs cannot filter these web-based applications, then the government should go the other way around. It should block IP Addresses of PC and devices from accessing these applications. For instance, an Uber user in Delhi should be denied permission to its website and mobile application.