How To Watch Super Bowl LI Live Outside the US?
13 Apr 2016
Super Bowl is the most awaited sporting event of the year in the US.  The game determines the champion of the National Football League (NFL).
 
Super Bowl is viewed by more than 75% of Americans on the day of the event. That's a reason why NFL Super Bowl is the prime venue for many brands and companiies to announce the launch of their new products.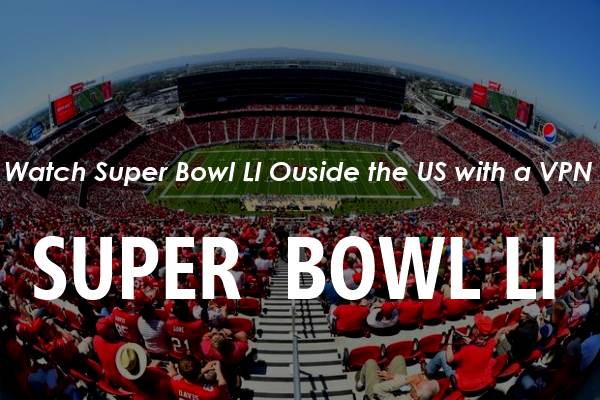 Super Bowl  is usually broadcasted by CBS. CBS streams Super Bowl online for free for the US visitors only. Unfortunately, you can't watch Super Bowl outside the US. To watch this game on the CBS Sports site, you have to visit the website with the US IP address. 

The good news, If you are living outside the USA or travelling abroad Trust.Zone may help you to bring the stadium to your home screen. 

Trust.Zone VPN service changes your real IP address to the IP address of Trust.Zone VPN server located in the US, where Super Bowl is allowed to watch. So, if you are out of the US, you can simply connect to a Trust.Zone VPN server in the US and watch Super Bowl on CBS Sports.

With Trust.Zone VPN you are able to bypass geo restrictions and enjoy watching Super Bowl from anywhere. With and 3 days FREE usage  and 10 day money back guarantee, you have plenty of time to try Trust.Zone VPN without any risk.





Tags: superbowl, football, vpn, trust.zone, geo-restrictions, bypass, unblock

Trend Micro Antiviruses and Trust.Zone VPN: How to Fix Connectivity Issues?How To Choose The Best VPN - Trust, Affiliates, Privacy