How to Install Trust.Zone VPN WireGuard for Your Android Device
24 February 2021
How to get the faster connection with Trust.Zone for your Andorid device?
Use a new extremely fast, next-generation VPN protocol - WireGuard!
Here is instruction how to install Trust.Zone VPN WireGuard for your Android device

Why WireGuard?
WireGuard is very fast and secure. It uses faster, state-of-the-art secure ciphers and algorithms.
WireGuard is an extremely simple yet fast and modern VPN that utilizes state-of-the-art cryptography. It aims to be faster, simpler, leaner, and more useful than IPsec, while avoiding the massive headache. It intends to be considerably more performant than OpenVPN

A combination of extremely high-speed cryptographic primitives and the fact that WireGuard lives inside the Linux kernel means that secure networking can be very high-speed. It is suitable for both small embedded devices like smartphones and fully loaded backbone routers.


How to connect with WireGuard  for Android device?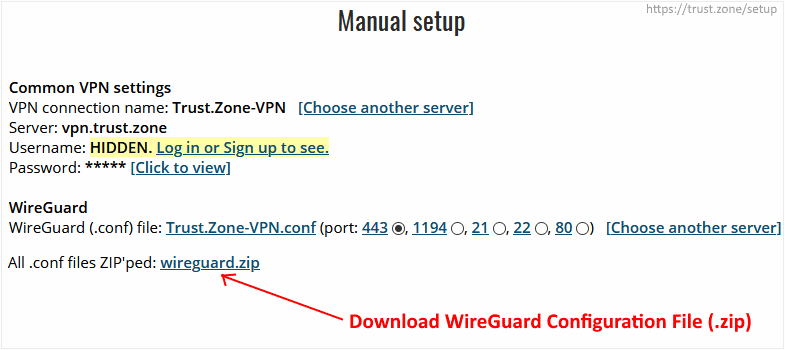 Download and run official Wireguard client for your Android Device at Google Play
Import a WireGuard configuratioin file (.zip) by clicking the blue button -> Tap IMPORT FROM FILE OR ARCHIVE and select your downloaded WireGuard configuration file. See image below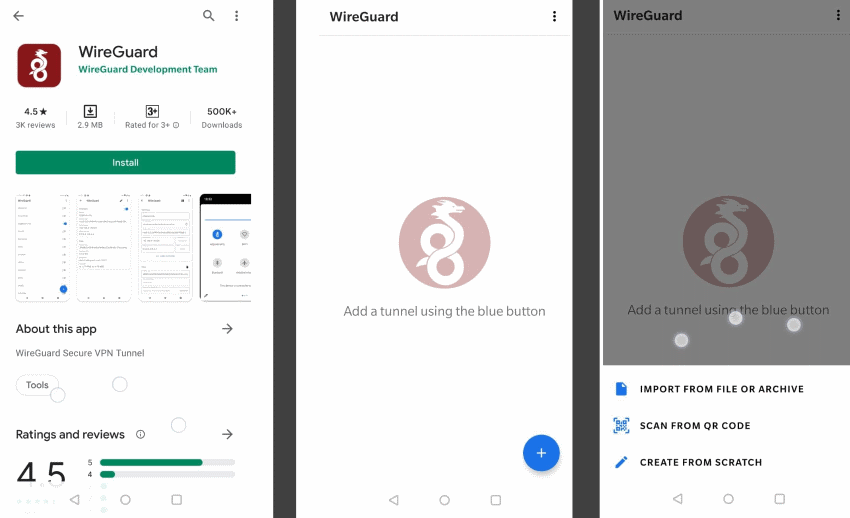 File is now imported! Connect now - it takes a few milliseconds!
You can find WireGuard TrustZone instruction for Windows OS here. For other OS and devices - just import TrustZone WireGuard configuration file from setup page and connect!
Does TrustZone with WireGuard protect against IP Leaks?

Trust.Zone configuration file uses own Trust.Zone DNS servers, so, you are protected from any DNS Leaks.
WireGuard client has a Kill-Switch option enabled by default.  Kill Switch blocks all outgoing and incoming traffic if internet connection drops for any reason, so your real IP address will never be leaked!
Need alternative manual how to install Wireguard bulk for Android? Read it here.